Indoor activities in Lorient Bretagne Sud
What to do indoors in Lorient ?
Cité de la Voile, Submarine La Flore and its museum, museums in Port-Louis, shows, exhibitions at the Hotel Gabriel… If it's raining or you simply want to spend your time indoors, you have plenty of choice to keep you busy in Lorient Bretagne Sud!
The unmissable Lorient la Base
Is it raining cats and dogs? Is it a bit chilly? Head for the Eric Tabarly Sailing Museum at Lorient La Base. This museum is devoted to the history of sailing and ocean racing. You will discover the story how Eric Tabarly's boats were built, but also the techniques that make a sailboat move forward on the water. It's also an opportunity to try out the simulator to feel like you're racing on a boat at full speed!

Still in Lorient La Base, the submarine Flore and its museum are a nice visit. We love the elaborate scenography (videos and music). And of course, we strongly recommend a visit to the former submarine base! (by reservation).
For relaxation in the area, it's nice to have a drink or a meal at the bar-restaurant La Base opposite the port of Kernével in Larmor-Plage. Other great addresses are the restaurant Groix et Nature, the Baleine déshydratée, or the bar Tara Expéditions.
Museums and galleries around Lorient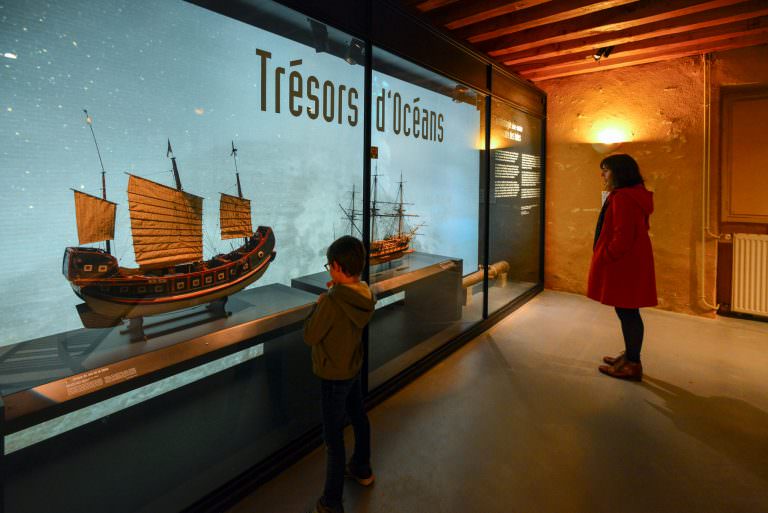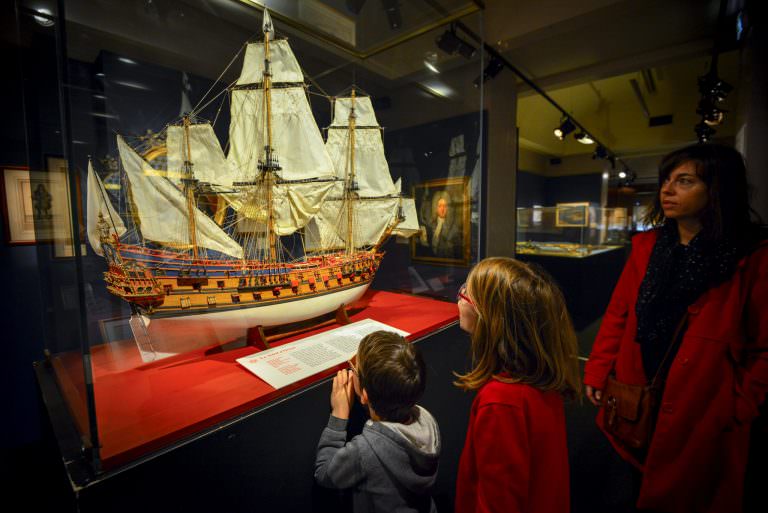 The Museum of the French East India Company in Port-Louis recalls the time when ships left Lorient for the Orient to bring back spices and porcelain. The Musée de la Marine focuses on sea rescue and ocean treasures.
In the centre of Lorient, the Galerie du Faouëdic puts on exhibitions of visual artists. In the Enclos du Port, the Hotel Gabriel hosts exhibitions by the Lorient department of Archives and Heritage. And there's always an exhibition to see at the downtown library.
The Gallery Le Lieu puts on exhibitions of contemporary photography. Also for contemporary art, the Atelier d'Estienne in Pont-Scorff offers an interesting program.
In Hennebont, you can visit the stud farms and attend equestrian shows at certain times (during the holidays or in summer).
Fun activities, there's plenty for everyone!
Want to swim and play in the water? For swimming pools, go to Lorient, Lanester, Plœmeur, Guidel… The one in Lorient has a balneotherapy area (jacuzzi, sauna, hammam,…).
If you like  ice skating, go to Lanester!
The largest cinemas are in Lorient and Lanester. For shows, there is a wide choice with venues in Lorient, Lanester, Plœmeur, Guidel, Hennebont, Inzinzac-Lochrist, Pont-Scorff…
If you have young children, there are indoor play areas (inflatable games), and a bowling/laser game in Lanester.