Practical information for your holidays in Lorient Bretagne Sud
Degemer Mat!
Welcome to Lorient Bretagne Sud!
To prepare your holidays or organize your day out, check out our practical pages.
Coming to Lorient Bretagne Sud and getting around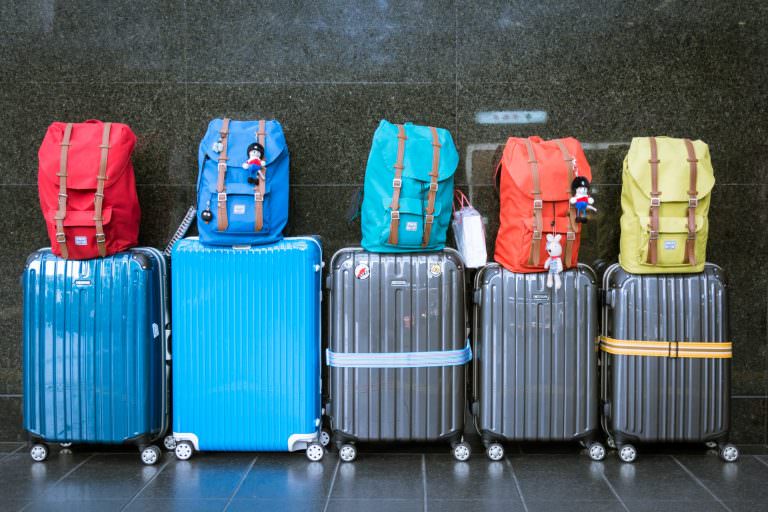 There is a daily flight from Toulouse, on business flights only.  Bookings can be made through travel agencies or on the APG AIRLINES website (Monday to Friday).
For business flights, the Lorient conurbation has concluded a partnership agreement, at a negotiated price, with the tailor-made aircraft rental agency OpenFly (maximum of 4 people for each of the 2 aircraft), which is available to companies in the area and can organise tailor-made flights from Lorient to any destination in France and Europe (more than 4,000 accessible cities).
Contact the Corpo travel agency on 0 800 88 14 54 or by email: affaires@corpo.travel.
Lorient Bretagne Sud airport is located at Lann-Bihoué in Ploemeur, a 15-20 minute drive from Lorient city centre and the ferry terminal (it is important to book a taxi in advance). You can also get there by bike from Lorient city centre by taking the "voie verte des Kaolins" which starts at the exit of Lorient city to reach the airport.
If you are coming from further afield, there are also airports nearby: Quimper, Brest, Rennes and Nantes.
The LGV line connects Paris to Lorient Bretagne Sud by TGV in 3 hours: discover the brand new and very beautiful Lorient train station.
"Motorways" in Brittany are free: from Rennes and Nantes, you can drive to Lorient Bretagne Sud on an excellent road network of expressways (2X2 lanes). Most  car parks are free, use a parking disk in blue zones (on sale at the Tourist Offices).
And once you are here, you can travel by bike thanks to the numerous cycle routes or use the  public transport network (bus and boat-bus) connecting the 25 communes in Lorient Bretagne Sud.
For more details, see our page: Getting to Lorient Bretagne Sud
Prepare your visit with Lorient Bretagne Sud Tourisme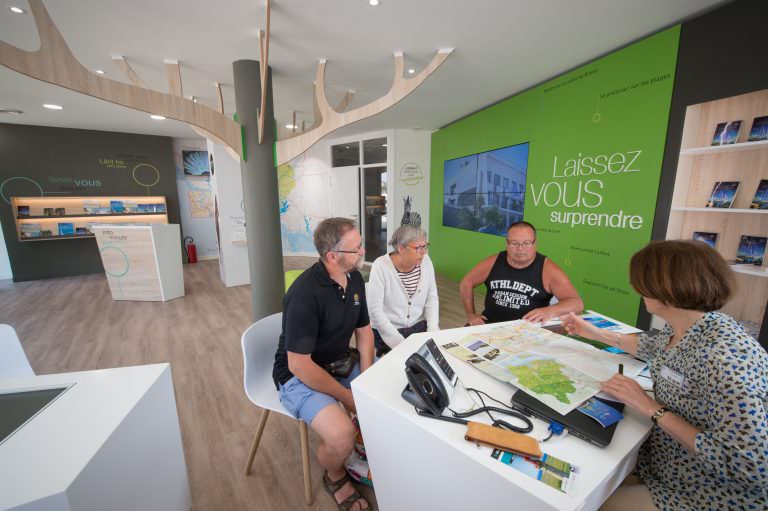 Lorient Bretagne Sud Tourisme brochures
Discover Le Mag 2023-2024! Download it or receive it by mail: a whole load of unexpected discoveries in Lorient Bretagne Sud. Ideas for walks, practical information, testimonials from locals who love their country, a foretaste of your next stay!
Our practical guide, entitled Ticketing & Practical Information, contains all the information you need to enjoy your stay here.
Download maps of Lorient Bretagne Sud
You can download maps of Lorient Bretagne Sud and the main towns and villages.
Our page useful contacts has a list of emergency numbers, shops and associations in Lorient Bretagne Sud.
Plan your day or stay with the weather forecast
Chargement météo lorient...