Finistere near Lorient Bretagne Sud
Finistère, 20 minutes to the West!
West of Lorient, just after Guidel, is the department of Finistère. Don't hesitate to cross the border! From Lorient Bretagne Sud, Quimper, Pont-Aven, Quimper and Concarneau can all be visited in a day or a half-day.
About twenty kilometres from Lorient, just cross the river Laïta to find yourself in Finistère! Quimperlé is really close, and it is a great opportunity to the ton, both upper and lower, marked by the presence of two rivers, the Ellé and the Isole. Whether in the upper or lower town, you will see lots of half-timbered houses. The small port of Doëlan, in the commune of Clohars-Carnoët, is not far away, and very picturesque.
Pont-Aven, Névez, Trégunc and Concarneau
Pont-Aven is not far with its beautiful river, the Aven, and its art galleries for which this Finistère town is well-known.
A little further to the west are Névez and Trégunc, two towns with a beautiful coastline, beaches and typical sites (we particularly like Rospico beach in Névez, and the Pointe de Trévignon in Trégunc).
If you continue even further west, you will get to Concarneau, with its lively fishing and shipbuilding port, and its beautiful walled town, to be explored by day and by night.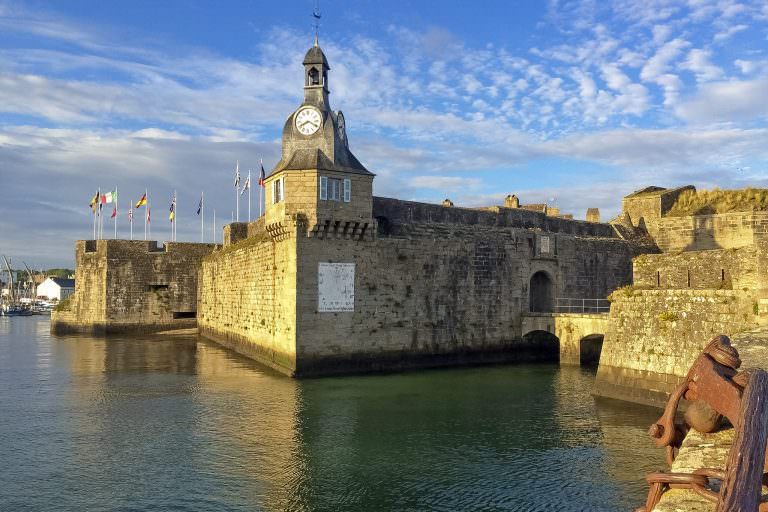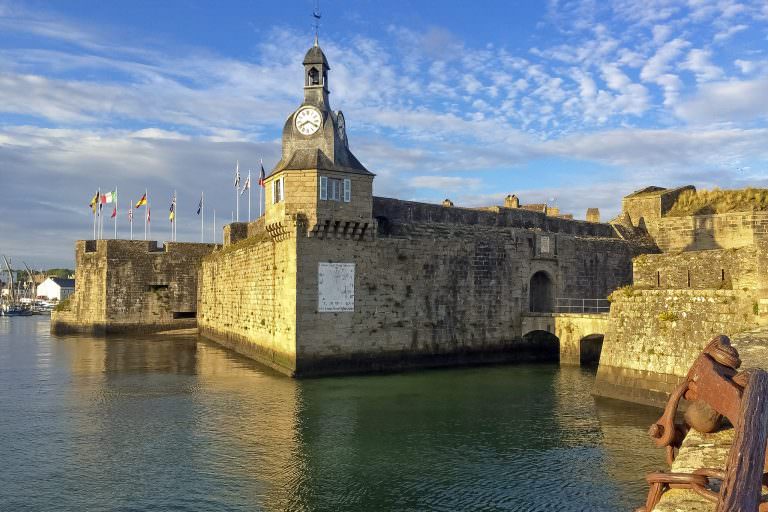 Quimper and La Pointe du Raz
To the west of Concarneau is Quimper, the capital of the Finistère department. It is worth exploring for its beautiful cathedral, its absolutely magnificent medieval historic centre, and its Cermaics Museum, symbol of Quimper's identity. Visit Quimper during the Cornish Festivals which take place in July. You'll see the unique Celtic circles in Breton costumes and the Bagadou (Breton pipe bands).
Continue on to the Pointe du Raz in Cap Sizun, a Breton headland which plunges into the sea, where the scenery is literally breathtaking.