Frequently Asked Questions
Below are answers to your most frequently asked questions.
How to get to Groix? hiking trails? markets? how to get around?
Will the 50 years of the Lorient Inter-Celtic Festival take place?
Are the beaches accessible?
All the  beaches of Larmor, Gâvres, the island of Groix, Guidel, Plœmeur and Port-Louis are open.
Here is a list of the top 10 beaches!
The prefect of the Morbihan recalls that authorisation of access to beaches in the Morbihan is subject to strict respect of rules decreed and established to fight the Coronavirus epidemic (social distancing, authorised activities on the beach, groups of less than 10 people, barrier gestures…).
This authorisation is also subject to adherence to measures implemented by the local authorities, respect for the environment and respect for elected representatives and law enforcement officials.
From Monday to Sunday, you will find all our traditional markets, in the towns of Lorient Bretagne Sud, with wearing of masks obligatory.
What leisure activities are available?
Various leisure activities such as:  rope courses in the trees, equestrian centres, sailing and boating, bike rental, vehicle rental, kayak, paddleboard, yachts, westwake park, golf courses, jet ski, quad…. New in 2020:the Tyroll at Lorient La Base.
Also sites and museums: the  marine museums and the museum of the French East India Company. Guided tours (shelters, themed tours…) by the marine heritage department (the tide of the day, the bay of 3000 boats).
What to do during the day?
An activity, a hike? With or without children?
Here are some ideas.
What festivals and events will be on during my stay?
Fancy a hike, a walk? A bike ride?
Nature awaits! Walking, cycling. Here is a list of all the routes.
Note: on the island of Groix: the coastal path is open to hikers on foot; the direction of the hike has been defined anti-clockwise (i.e. from Port-Tudy to Pen-Men).
For more advice, and itineraries, check out:
The Rando Bretagne Sud app
Marked walking routes in all the communes of Lorient Bretagne Sud on the Rando App. You can download it for free from the App Store and the Google Play Store.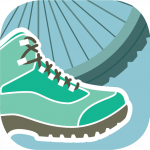 How do I get to the island of Groix?
Several companies operate crossings between Lorient and the island of Groix in compliance with Government directives, within their usual area of operation.
With the Compagnie Océane, all year round, departing from Lorient boat terminal, rue Gilles Gahinet.
With the Company Escal Ouest, from April to September, departing from Lorient la Base and Port Louis.
With  Laïta cruise, from May to September, departing from the port of Lomener-Ploemeur.
We ask all passengers to strictly follow all instructions for collective responsibility issued by government authorities:
It is obligatory to wear a mask at the station and on board.
Maintain a distance of one metre between you in queues and on board.
Limit contact times between you and staff during purchasing and inspection transactions.
Respect all social distancing rules.
Are you looking for a parking space?
When you travel with Compagnie Océane:
A paid attended car park with 250 spaces directly at the pier.
A paid, attended car park with 300 spaces 300m from the pier, the Groix car park.
Please note that in July and August, there are restricted parking areas around the ferry terminal, limited to 3 hours. The Lorient town hall has put up signs at the beginning of the street at the entrance to the regulated zone. 


Get there well in advance, as the car parks fill up quickly!
Nearby:
When you travel with Compagnie Escal'ouest:
When you travel with Laïta Croisière:
free and unattended parking close to the supermarket.
Do you have question about the island of Groix?
4 bike, scooter and car rental firms, taxi are waiting for you at the port and on the road up to the port.
A bus line to get around the island
3 ATMs (at the Intermarché route des plages, at the post office in the town, at the Crédit Agricole Place du Leurhé)
Any other questions? Don't hesitate to ask once you are here, the tourist office is located on the port just as you arrive.
How to get across the bay?
Get to Port Louis from  Lorient by batobus, it's easy and it only costs €1.50 for a one-way ticket.
All year round, every day of the week (Monday to Saturday), line B2: a boat leaves Lorient Fishing Port every 30 minutes for Port-Louis. The crossing takes 10 minutes, tickets are in sale in our agencies and on board (the TIXIPASS app has been created to limit contact with ticket inspectors, otherwise, prepare the right change).
All year round, on Sundays and bank holidays, line B5: every hour from Lorient Quai des Indes to Port-Louis (with a stop in Pen Mané Locmiquélic).
In summer, July and August only, the lines:
B7 from Lorient, Quai des Indes, direct to Port-Louis (every hour, in the morning from Monday to Friday, Saturday all day long)
B6 from Lorient, quai de Rohan, a stop at Lorient la Base, Port-Louis and Gâvres (from 1:25 pm, Monday to Saturday, attention 4 crossings only)
Five lines operate all year round and connect the left bank (Gâvres, the pier, Port-Louis la Pointe, Locmiquélic Pen Mané, Ste Catherine) to Lorient Fishing Port, Quai des Indes, Quai de Rohan for professional and school trips … enjoy these mini
Where to park your camping car?
Are you travelling in a camping car and wish to stay in one of the communes of Lorient Bretagne Sud?
Here is a list of parking areas and spaces.
A question about our Breizhbox® gift sets?
What cancellation conditions are applied by accommodation hosts? By activity providers?
Each business is free to decide on its own cancellation conditions. Therefore, we recommend you contact your accommodation host or activity provider to know their specific cancellation conditions. Everyone remains particularly flexible at the moment, especially in the context of COVID-19.
What hygiene measures have been taken to ensure the safety of holidaymakers?
Each category of business in Lorient Bretagne Sud (tourist offices, accommodation providers, activity organisers, shops…) has worked on the conditions specific to their establishment and in accordance with national directives (masks, hand gel, social distancing, regular cleaning…).
The Lorient Bretagne Sud Tourisme agencies follow the recommendations of the Offices de Tourisme en Bretagne (OTB).
Lorient Bretagne Sud Tourisme welcomes you in its agencies and by telephone to book your tickets for cruises, crossings to the islands, activities, visits, events and festivals …
How can I reach you if I have a question?
If you have any additional questions, use our contact form or call us on +33(0)2 97 847 800.
A chatbot, a virtual holiday advisor, is available on this site to answer your questions immediately.