Eric Tabarly Sailing Museum in Lorient Bretagne Sud
Unique in Europe, the Eric Tabarly Sailing Museum at Lorient La Base
The Eric Tabarly Sailing Museum, opened in 2008, is a site that embodies the refurbishment of Lorient's  submarine base into a centre devoted to sailing and ocean racing. Showcasing sailing and specialist sailing companies, the museum, named after famous French sailor Eric Tabarly, invites you to discover the world of sailing. Sailing for fun, or ocean racing; how exactly does a sailboat work? How are the greatest racing yachts, trimarans, Ultim boats built? What are the latest records, the latest innovations? How do sailors prepare for a race or a year on a sailboat?
This interactive and educational exhibition is designed for children and teenagers as well. It's a fun way to learn about sailing. And if you fancy some practice, head for the museum's pontoons.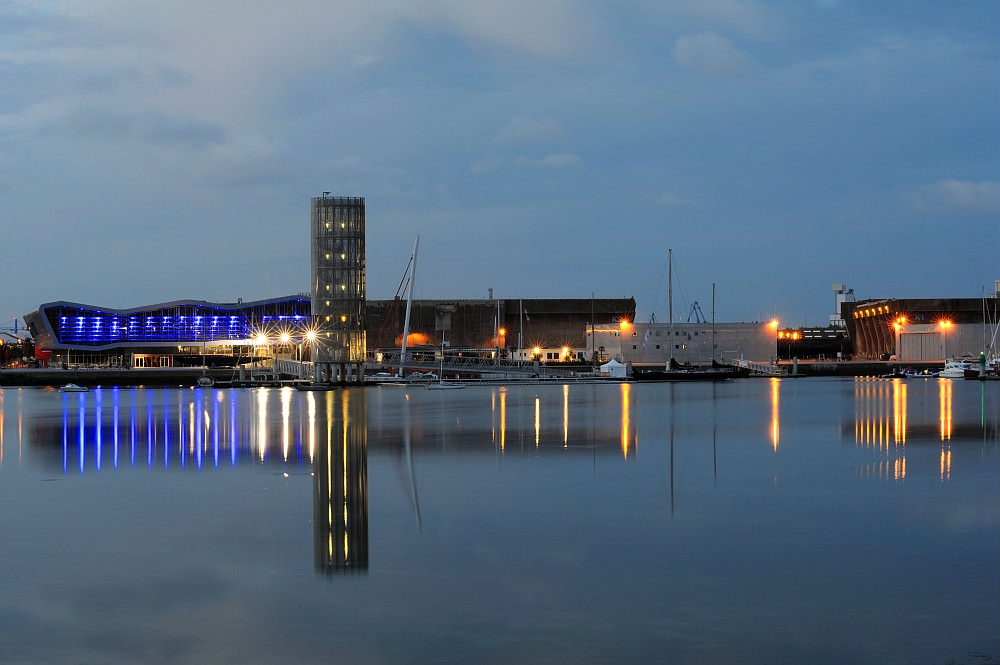 Your visit to the Eric Tabarly Sailing Museum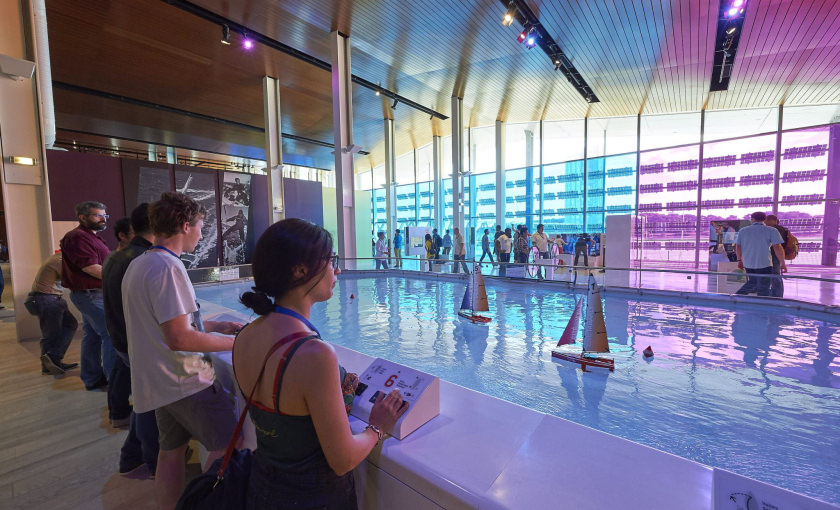 You know nothing about sailing? You never imagined sailing?
Let yourself be surprised by this exciting visit! An interactive and lively museum that will delight everyone. If you are a sailing fan, this museum is also for you!
Allow at least two hours to visit the museum, more if you wish to discover the themed exhibition proposed every year. Spend a day at Lorient-La Base. Take a sailboat trip around the bay, visit the race centre and make the most of double ticket offers for other visits to Lorient La Base.
7 themed universes to discover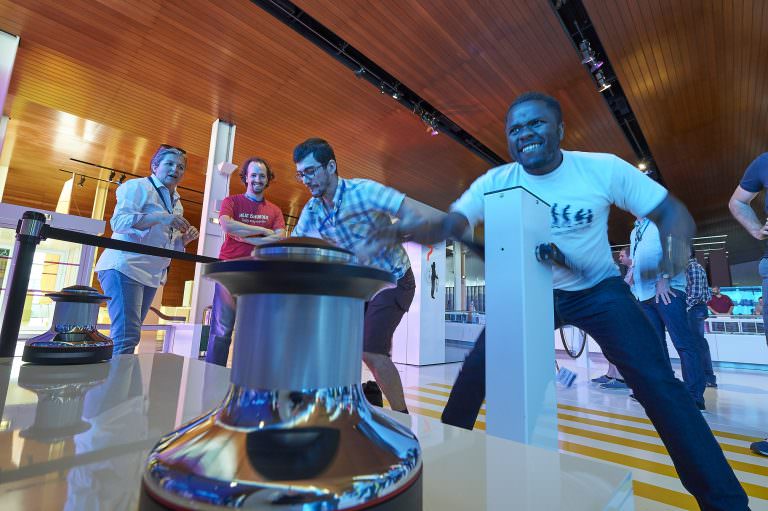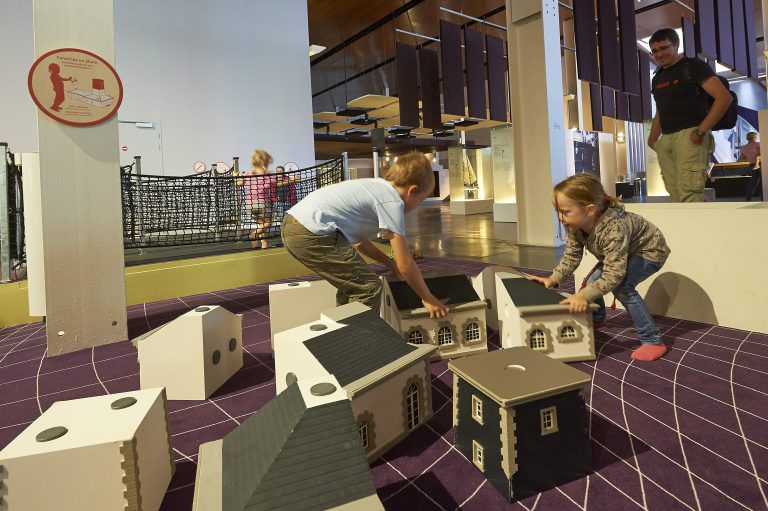 Aboard a trimaran, experience virtual navigation on board a trimaran, guaranteed "wow" factor!
Know your boat: examine a sailboat to understand how it works
Before getting on board: prepare yourself and your boat, revise the basic manoeuvers,
Sail and head for the open seas in interviews with skippers who share their adventures,
Eric Tabarly: Meet the famous sailor and his inventions,
For the 3 to 6 year-olds: this new sensory and cognitive exhibition of the maritime world, with games, exercises and discovery tours.
Other areas offer challenges: virtual racing, dynamic 4D cinema, a simulator, radio-controlled sailboats on the pool. Get into the action, experience the ocean and sailing.
Good to know: the Eric Tabarly Sailing Museum is certified  Tourism and Disability  and offers visits accessible to people with mobility or learning issues.
From the pontoons, go out for a sail!
From April to September, the museum offers trips around the bay in a sailing boat with a skipper. As you go, the skipper will be your guide to the bay and explain how the yacht works. This is your chance to try your hand at sailing, spotting beacons, managing your priorities.
For your comfort and safety, the Sailing Museum will lend you life jackets and windbreakers. Lockers are at your disposal for your personal belongings (conditions of access: you must know how to swim, only for children over 20 kg and 1.20 m tall).
If you prefer to tour the bay by motorboat, you can take a guided tour of the bay at the foot of the Eric Tabarly sailing museum with the Compagnie Escal'Ouest (partner of the museum).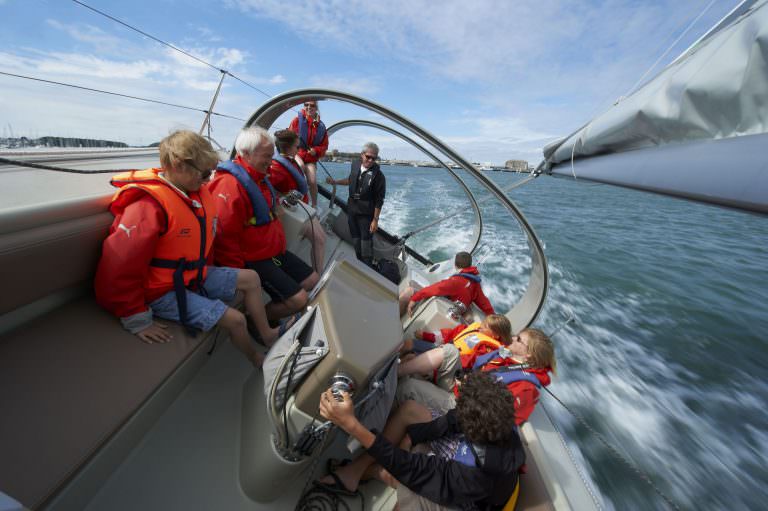 Visit the offshore racing centre at Lorient-La Base

The Eric Tabarly museum guides can accompany you for 1 hour on the pontoons of Lorient La Base. You will discover a range of yachts depending on the period: maxi trimarans, mini 6.50, Figaro, Imoca. There as many boats as there are racing schedules… The museum offers tickets for the museum + 1 visit of your choice.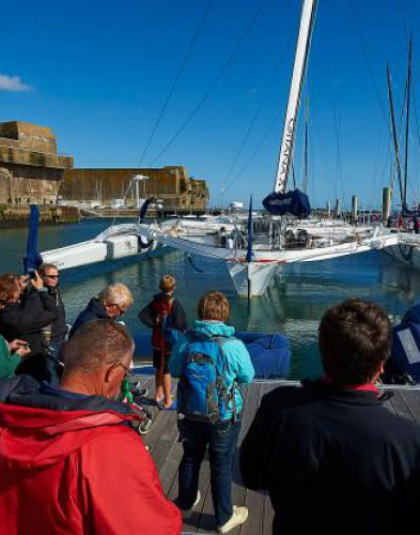 Racing Teams based in Lorient
Gitana Team occupies a building of nearly 2,000 m² comprising a hangar to accommodate the maxi-trimaran Edmond de Rothschild and the offices of the teams working with Sébastien Josse.
Since December 2017, Team Banque Populaire has been based in Lorient in a 1,200 m² building that houses the technical teams of skipper Armel Le Cléac'h.
In 2019, a third Ultim will be tying up on the pontoons of Lorient La Base. Thomas Coville and the Sodebo teams will be moving into their 1,900 m² building currently under construction.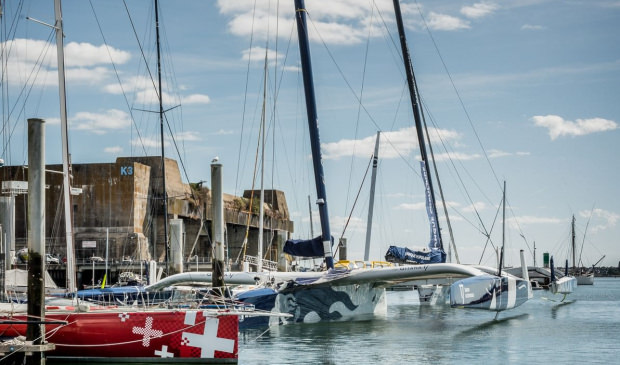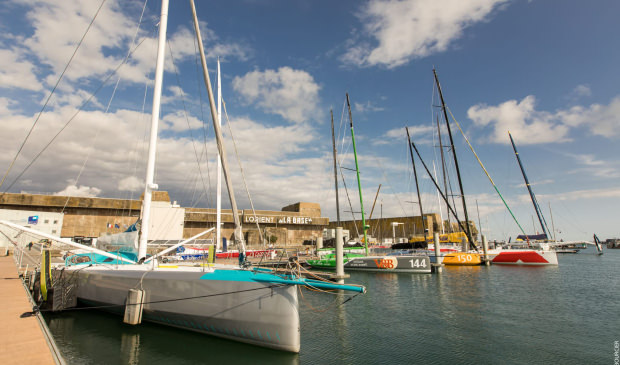 For the world's greatest races (Vendée Globe, The Ocean Race, La Solitaire du Figaro… ), the biggest sailing teams are preparing in Lorient La Base: Banque Populaire, Gitana team, Initiatives Coeur, UCAR St Michel, Charal, Oman Sail, Prince de Bretagne, La Fabrique, Groupe Monin, Time For Ocean and their skippers Armel Le Cleac'h, Sébastien Josse, Samantha Davies, Yann Eliès, Jérémie Beyou, Franck Cammas, Lionel Lemonchois, Alan Roura, Isabelle Joschke, Stéphane Le Diraison design and optimise their boats at Lorient La Base.