Discover water sports and the best spots in Lorient Bretagne Sud
Water sports…
You want them? We have them!
You can practice any water sport you want in Lorient Bretagne Sud!
Sports with a sail: windsurfing, kitesurfing, light sailing (dinghy, catamaran). Sports without a sail: surfing, paddle board, bodyboard, canoeing… And all the others: diving, swimming, water walking…
These sports are available along the coastline of Lorient Bretagne Sud, with some great spots for selected sports.
Paddle board, canoeing and rowing can be practised in the sea and in rivers, on the Scorff, Blavet and Laïta.
In any case, you can take lessons, rent equipment or practice freely with your own equipment.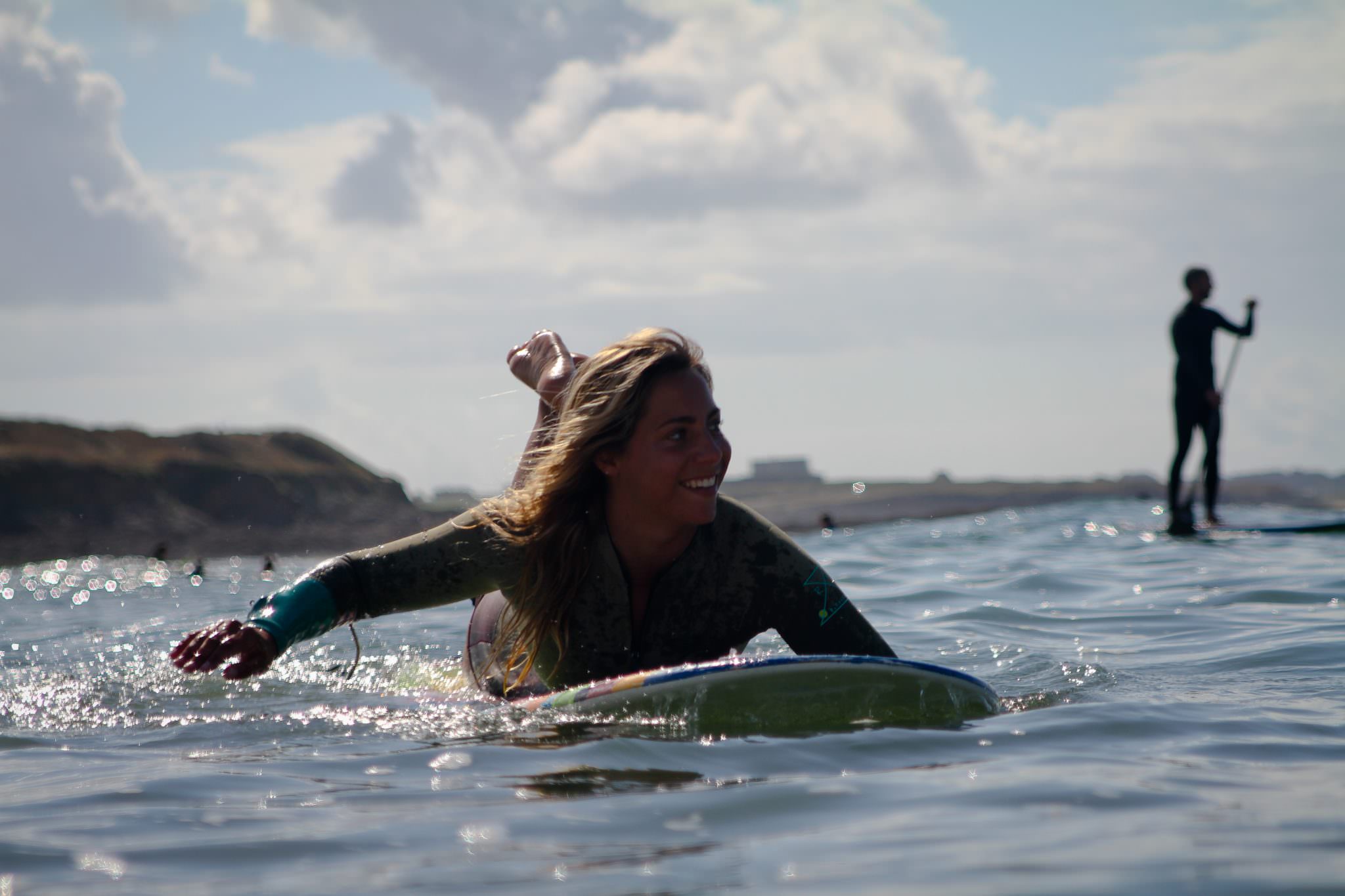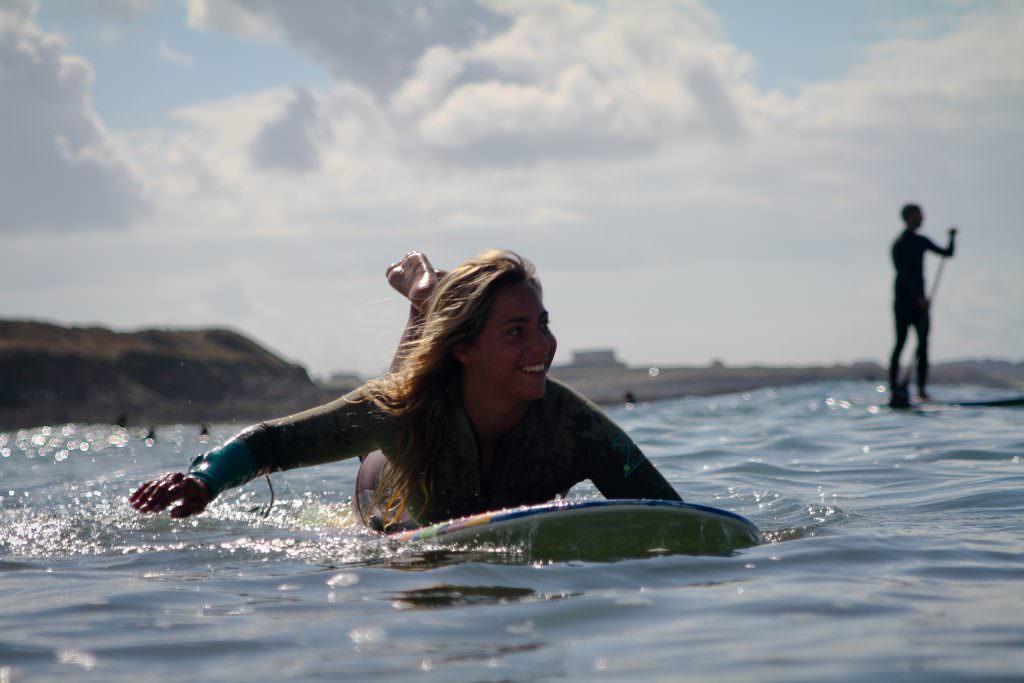 Light sailing, canoeing and diving
Windsurfing and Kitesurfing
Windsurfing and kitesurfing can be practiced on the large beaches of Kerguélen in Larmor-Plage, Fort-Bloqué in Ploemeur and Pen er Malo in Guidel, or at the Grande Plage de Gâvres (on the Atlantic Ocean side). Many kite-surfers also enjoy surfing in the Petite Mer de Gâvres.
Do you want to discover kitesurfing or improve your skills?
The club Up and Kite in Plouhinec and the school You Kite in Gâvres will show you how.
You can go surfing and bodyboarding on the coastal spots in Ploemeur and  Guidel(which has the "Surfing Town" label). In winter, surfers "retreat" to Toulhars beach in Larmor-Plage.
There are several surfing schools in Lorient South Brittany.
Paddleboarding and Water Walking
Stand up paddle (SUP), group swimming or water walking (longe-côte in French): whatever you prefer, as all the beaches lend themselves to it.
Sellor Sport & Wellness offers swimming and water walking lessons in the sea, on Kerguélen beach in Larmor-Plage, all year round.
In Larmor-Plage, Kerguelen Sports Océan offers equipment rental and SUP for beginners.  So do the school MERIA, the club Up and Kite in Plouhinec and the school You Kite in Gâvres.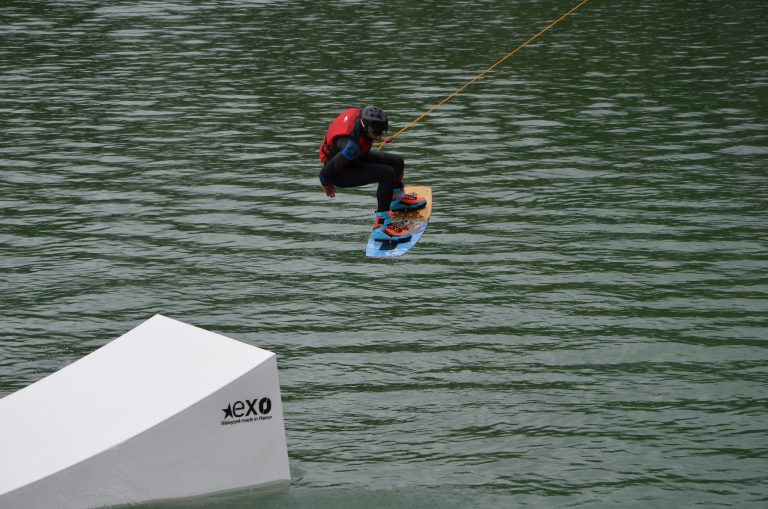 Wakeboarding
in Inzinzac-Lochrist
Wakeboarding can be tried at a really unusual spot, at the West Wake Park. It is located on the site of a former water quarry in Inzinzac-Lochrist, very close to Languidic.
On the same site, the  West Aqua Park has crazy inflatable structures on the water where you can have fun with family and friends!
Sand sailing is like sailing a boat: similar manoeuvres (tacking, gybing…) but with your feet on the ground or rather, on the beach!
Practice is possible at Fort-Bloqué beach in Ploemeur and at Grand Plage in Gâvres.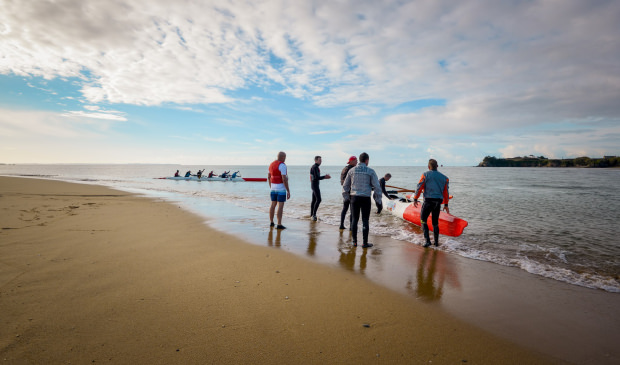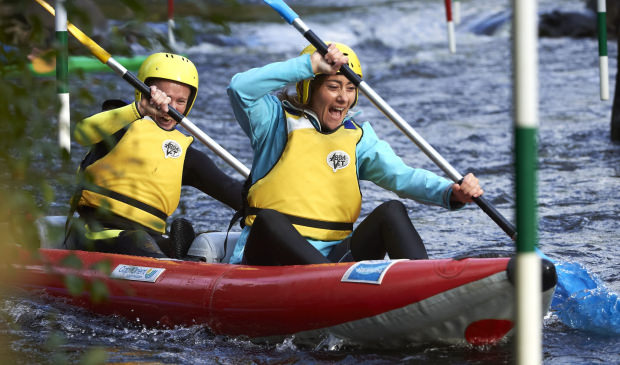 If you're looking for a thrill, the Parc d'eau vive in Inzinzac-Lochrist will not disappoint. It is best to go in a group, with friends or family.
The more the merrier!
There's plenty of merriment to be had at the 24-Hour Kayak event which takes place there every year in the spring. In the form of a relay, the goal is to do as many laps of the white-water park as possible, on a fully equipped course. An unforgettable adventure to be experienced as a team and in complete safety. This unique event in France brings together more than 1000 participants on the water (135 teams).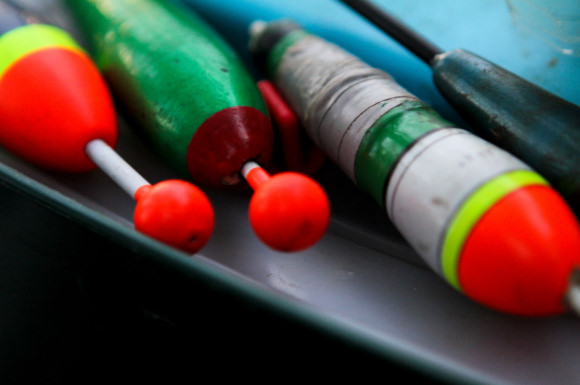 Angling in the sea or river: pure pleasure for those who enjoy waiting for a bite! There are many places to cast your line in Lorient South Brittany.
Sea angling is also available with the companies :  Lorient Passion Pêche and the compagnie maritime Escal'Ouest.