Gathering Shellfish in Lorient Bretagne Sud
Cockles, clams, oysters, shrimps and crabs: nature is generous on the coasts of Lorient Bretagne Sud. With a little equipment and some determination, treat yourself to your own seafood platter.
In the summer, the 100km coastline and beaches in Lorient Bretagne Sud offer the traditional pastimes of relaxation and sunbathing, but the beach is hiding a wealth of treasures to be discovered and tasted.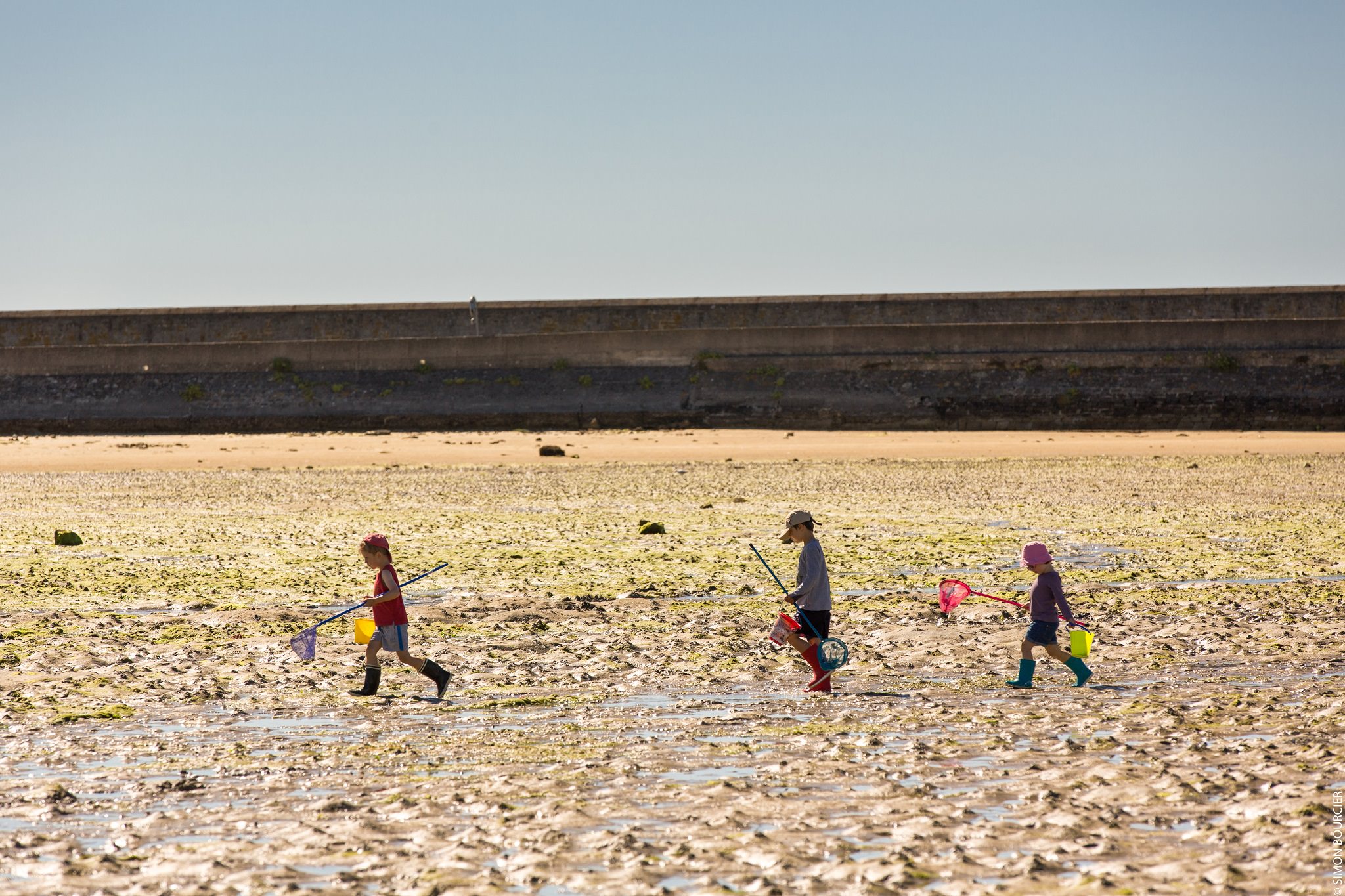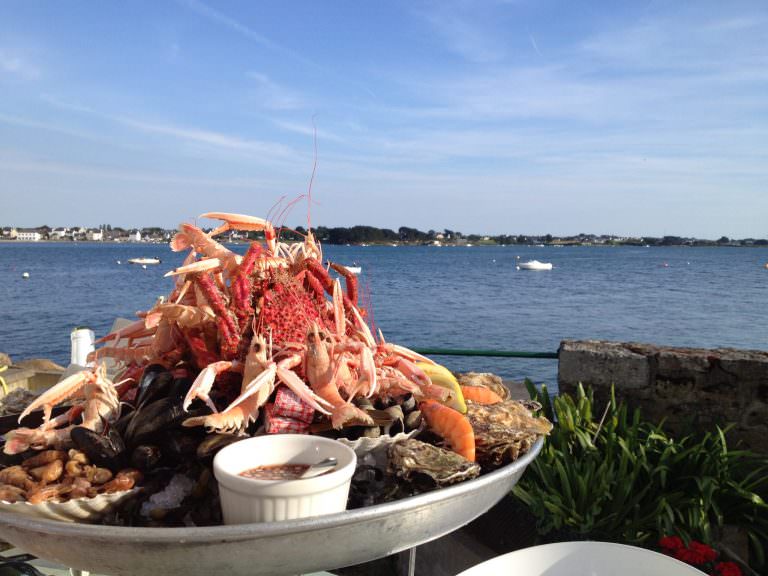 Throughout the year, at each high tide, the beaches are taken over by two-legged beachcombers bent over, rake in hand, looking for shellfish.
This very popular family sport is practiced above all at the Petite Mer de Gâvres which attracts new fishermen every day, regardless of the tides: a unique natural area, this 350-hectare inland sea goes out almost entirely at low tide twice a day.
"You can find everything here: clams, cockles, winkles, mussels, oysters, etc.", explains Jean, in his rubber boots. "I was born here; I know the Petite Mer like the back of my hand. The right equipment: a four-pronged hook, with a long handle so you don't have to bend too much. I can fill my bucket in an hour." The gesture is confident, the eye sharp: "You have to scrape about two to three inches deep into the sand or mud. No need to go deep, better to move on". The harvest is great: clams and big cockles.
Michel in his big yellow waxed pants, has the same technique. "Respect the size, to ensure renewal without depleting the resource". Michel gathers shellfish in Gâvres all year round, whenever he feels like it: "I love being outdoors, the smell of the sea, the cries of the gulls, the view, the light… And here, the shellfish is very good, it's like a big open-air fridge!".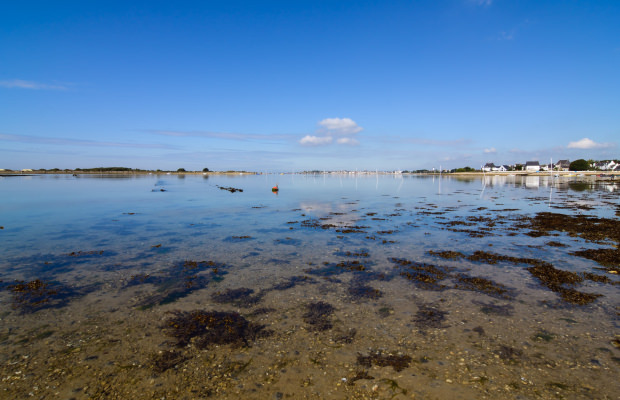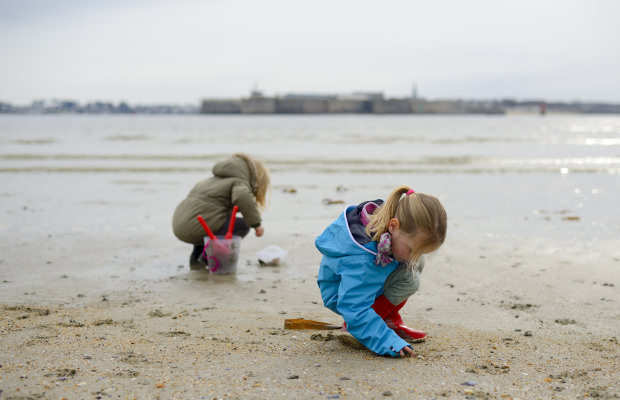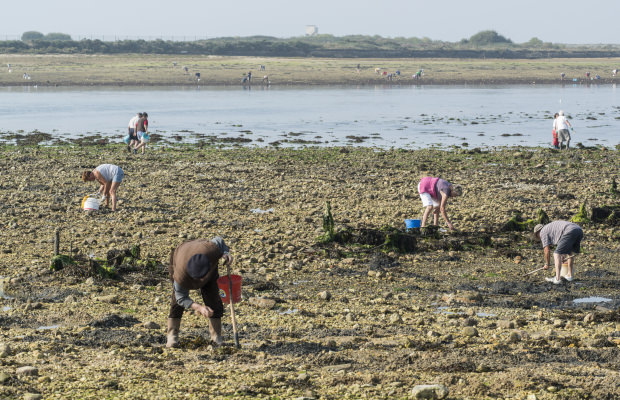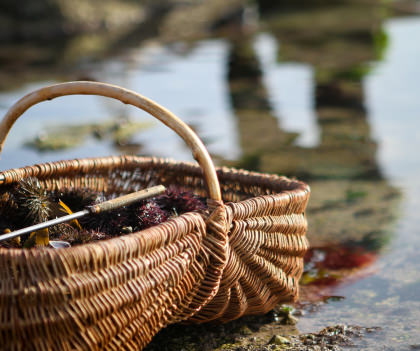 Always eager to help their fellow man, experienced shellfish gatherers are happy to proffer wise advice to beginners, and even some recipes: whelks cook for ten minutes in seawater with a little pepper, cockles are eaten Italian style with pasta, a little garlic and cream, clams are to be rediscovered raw…
Remember to steep your shellfish for at least two hours in cold saltwater stirring from time to time: they will spit out their sand, which will preserve your teeth!

Gathering shellfish is permitted all year round from sunrise to sunset. The best time to go fishing for molluscs and crustaceans is during high tides (minimum coefficient of 80), when the tide is going out.
Check the time of low tide and come off the beach 45 minutes after that.
Gathering shellfish is strictly controlled: check out prohibited areas, permitted species, sizes and quantities.

Inquire at the CROSS (Regional Operational Surveillance and Rescue Centre) which provides useful tips for your safety.
Check the weather forecastand the times of the tides. Stay aware of your fishing environment. Be visible, there's nothing better than colourful clothing!
REMINDER: the number for an emergency at sea is 196. Contact the CROSS directly and free of charge with this number. You can then be located and identified 24/7.