Beaches and seaside activities in Lorient Bretagne Sud
Beach, surfing, shellfish gathering, diving, picnicking, walking or hiking, admiring the setting sun… There's no shortage of seaside activities in Lorient Bretagne Sud. Enjoy the coast and the sea; it'll do you good!
Beaches, unlimited free fun
Beach offer simple pleasures par excellence. You can laze on the sand or swim, or both! But you can also gather shellfish, collect shells, walk on the rocks, play beach volleyball… In July and August, the largest and most frequented beaches are monitored by qualified lifeguards. There are many beaches in the area, all with different styles: large beaches in Larmor-Plage, Guidel, Gâvres and Groix, small creeks inPlœmeur and Groix,medium-sized beaches close to the towncentres of Port-Louis and Larmor, port beaches in Gâvres or Kerroc'h…
In Larmor-Plage, the Club Mickey on the beach of Port-Maria will take the children, leaving you time for yourself, time for a good swim, a walk, or to have a drink in one of the bars on the promenade.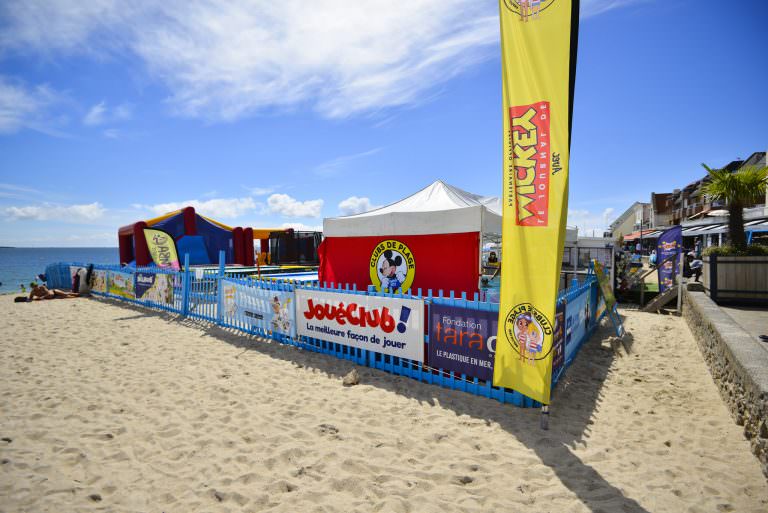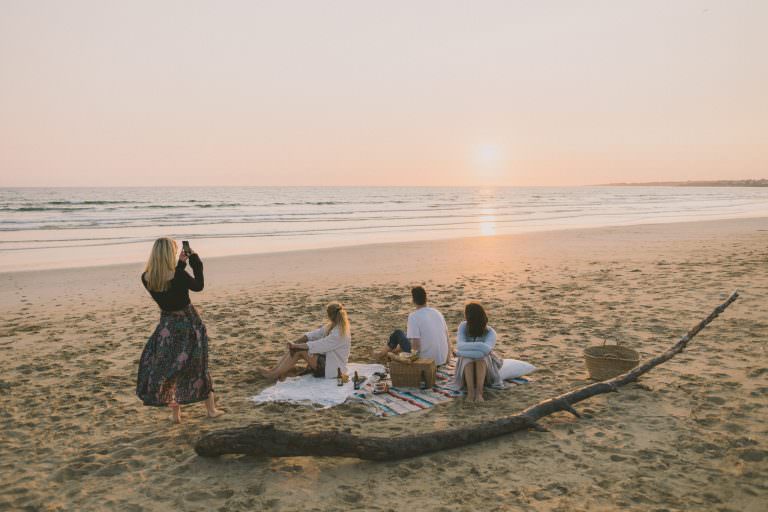 One thing we love to do in the spring when the weather gets better, and all summer long: a picnic on the beach! With family or friends, with a sandwich or salad to share, or for an aperitif… Be careful of the sun however, which sometimes hits very hard between 12 noon and 4 pm. The evening is another very nice option for a picnic. Meet up around 6:00 p.m.; an opportunity to have a quick swim before eating, and enjoy a long summer evening. Depending on the beach, you can admire the beautiful sunset over the water (the small beach of Kerroc'h in Plœmeur is a good spot).
The seaside offers plenty of water sports opportunities. For surfing, you will find what you're looking for in Plœmeur (Fort-Bloqué beach) and especially Guidel-Plages (Falaise and Loch beaches). There are three schools that offer surfing courses and workshops. You can also rent equipment in some surf shops, especially in the small shopping centre in Guidel-Plages.
Sellor Nautisme offers water sports courses lasting one or more days (you don't have to book a whole week, and the sessions last about 2 hours). The watersports center where most activities are available, is called Kerguélen in Larmor-Plage (windsurfing, optimist, catamaran, dinghy, diving…).

Do you just want to take a sailboat ride near Lorient? The Eric Tabarly sailing museum offers short excursions ("Embarquement immédiat"). It's a good option!
If you like scuba diving, you can dive on the wrecks in the bay of Lorient. The island of Groix is also a great place for diving, the seafloor is very rich. Some passionate divers come from the other side of France to dive in Groix!
Walking, angling, or sea fishing
You could also opt for a fishing trip. Fishing on foot is easy to organise and free of charge; all you need is a bucket and a shovel or a small rake (even your hands are enough). The Petite Mer de Gâvres is a very popular spot for this activity, but you can do it anywhere, on a small or a large beach; at low tide, and not necessarily during high tides! And of course you can fish off the rocks or on some dikes. Fishing trips at sea are also offered by some professionals, such as Escal'Ouest from the port of Kernével in Larmor-Plage.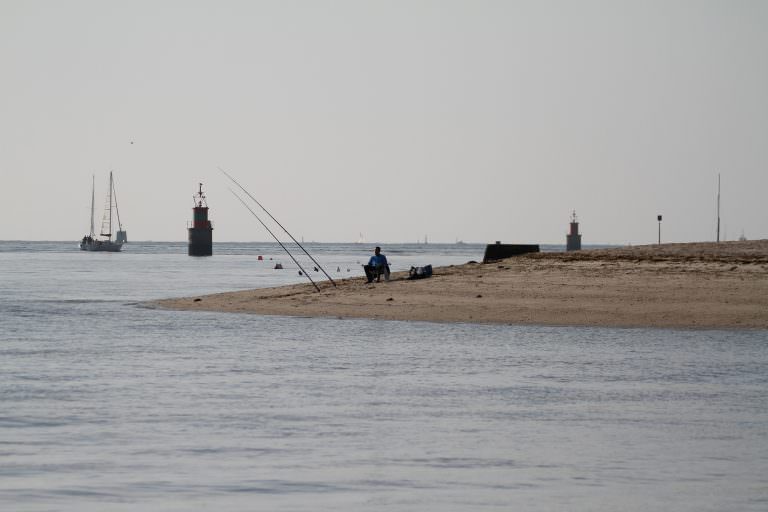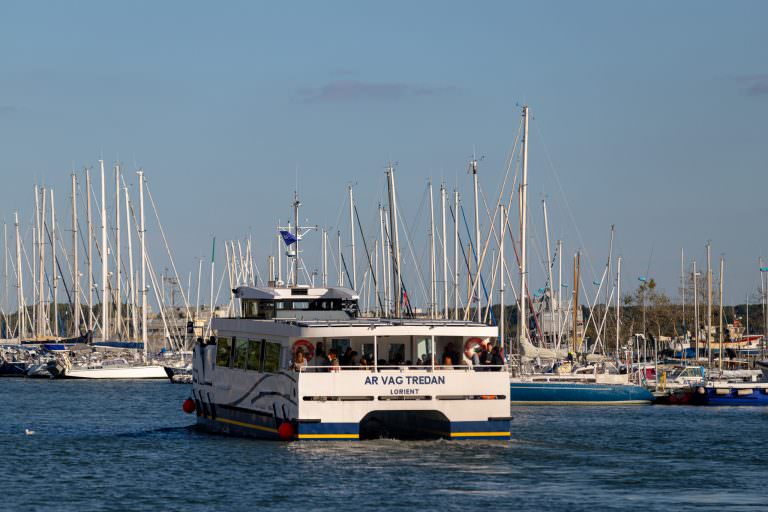 The cheapest cruise in the world: take the batobus across the bay!
The cheapest cruise you can do, at the price of a return bus ticket, either from Lorient to Port-Louis, or from Lorient to Locmiquélic. If you have half a day ahead of you, try Lorient-Port Louis, then Port-Louis-Gâvres. You can then walk around Gâvres or just rest up on the beach. The bateau-bus is a great way to take to the sea for a very modest price.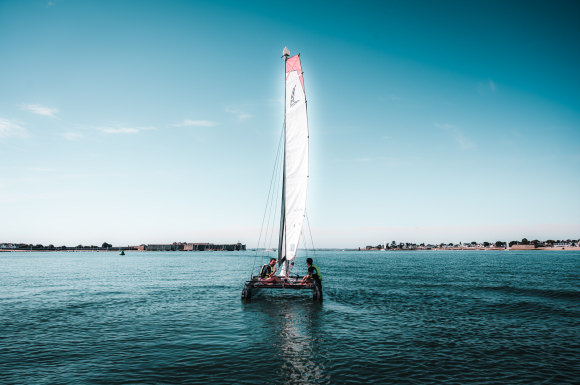 Walk to enjoy the scenery
Fancy a walk? There is a lovely walk along the beach of Gâvres (on the Gâvres-Quiberon site) or from the beach of Locqueltas in Larmor-Plage, towards Plœmeur and Guidel-Plages. All along the coast, you will find coastal footpaths (includingthe famous GR 34, which runs right down the French coast), which you can take as you please, for a walk or a full hike. Walking along the customs officer paths is always an opportunity to admire scenery that you won't see by car!