Culture and heritage in Lorient Bretagne Sud
Because visiting a region also means immersing oneself in its culture and heritage; here are some ideas for visits in Lorient Bretagne Sud.
Completely rebuilt being 80% destroyed during the Second World War, Lorient has been labelled a town of Art and History since 2006. The town's Heritage Centre and the Hôtel Gabriel offer a whole programme of guided tours centred around the history of the town.
3 themed urban walks in Lorient
Three themes are on offer, divided into eight walks: "art and history in the town centre", "promenade of the villas" (1930s, 1950s, 1960s), and "from port to port" (military port, sailing port, commercial port, fishing port, ocean racing port, etc.). The Lorient Department of Heritage also schedules visits to emblematic places: the former submarine base on the site of Lorient la Base (impressive visit!) and the bomb shelter on the place Alsace-Lorraine in Lorient. And, in the Enclos du Port (Péristyle): water tank, Mill Observatory and Tour de la Découverte. Good to know: the Direction des Patrimoines (Heritage Department) organises certain visits for young people.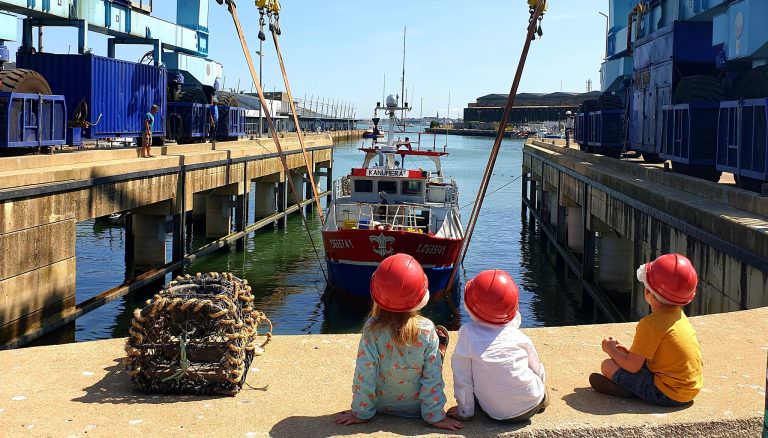 Discovering the ports in the bay
Want to visit the fishing port of Lorient? You can't do it on your own, but it is possible with the Espace des Sciences-Maison de la Mer. The Maison de la Mer also offers a visit of the bay and its port universe, the ship repair area, a visit to the ID Mer centre (marine ingredients), and the Ifremer station. Feel free to take a look at the schedule. You can also download the Explor@de application on your smartphone.
Guided tours of the bay of Lorient (in summer only), proposed by the company Escal'Ouest, are also an original way to discover the history of the ports of Lorient.
Port-Louis, birthplace of Lorient
In Port-Louis, the French East India Company Museum (around the trade from Port-Louis and Lorient to the Indies) and the Marine Museum (underwater excavations and rescue at sea), are two visits not to be missed to understand the history of the birth of Lorient (in 1666). You can also walk around the citadel's ramparts, which is free of charge!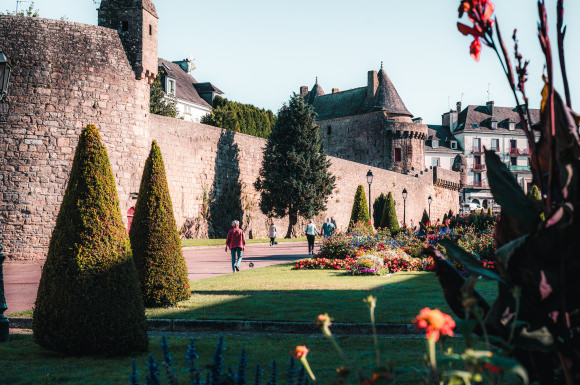 Hennebont, its basilica, its ramparts, its stud farm
Hennebont is a medieval town in Lorient Bretagne Sud. There are several guided tours of the town's heritage (Notre-Dame de Paradis basilica, ramparts, old town centre, National Stud Farm, etc.).
Practically. Most of the visits listed on this page can be booked at Lorient Bretagne Sud Tourisme agencies.