Sailing and cruises in Lorient Bretagne Sud
Rent a boat for a day cruise, a weekend or more departing from Lorient Bretagne Sud! The sailing here is quite exceptional…
Belle-Île-en-Mer, Houat and Hoëdic, the Glénans, all dream destinations less than a day's sailing away!
Before embarking on your sailboat for a few days of sailing or a short outing at sea, take the time to visit the offshore racing centre at Lorient La base.
The pontoons and the Eric Tabarly Sailing Museum, will whet your appetite for sailing and teach you everything you need to enjoy your cruise!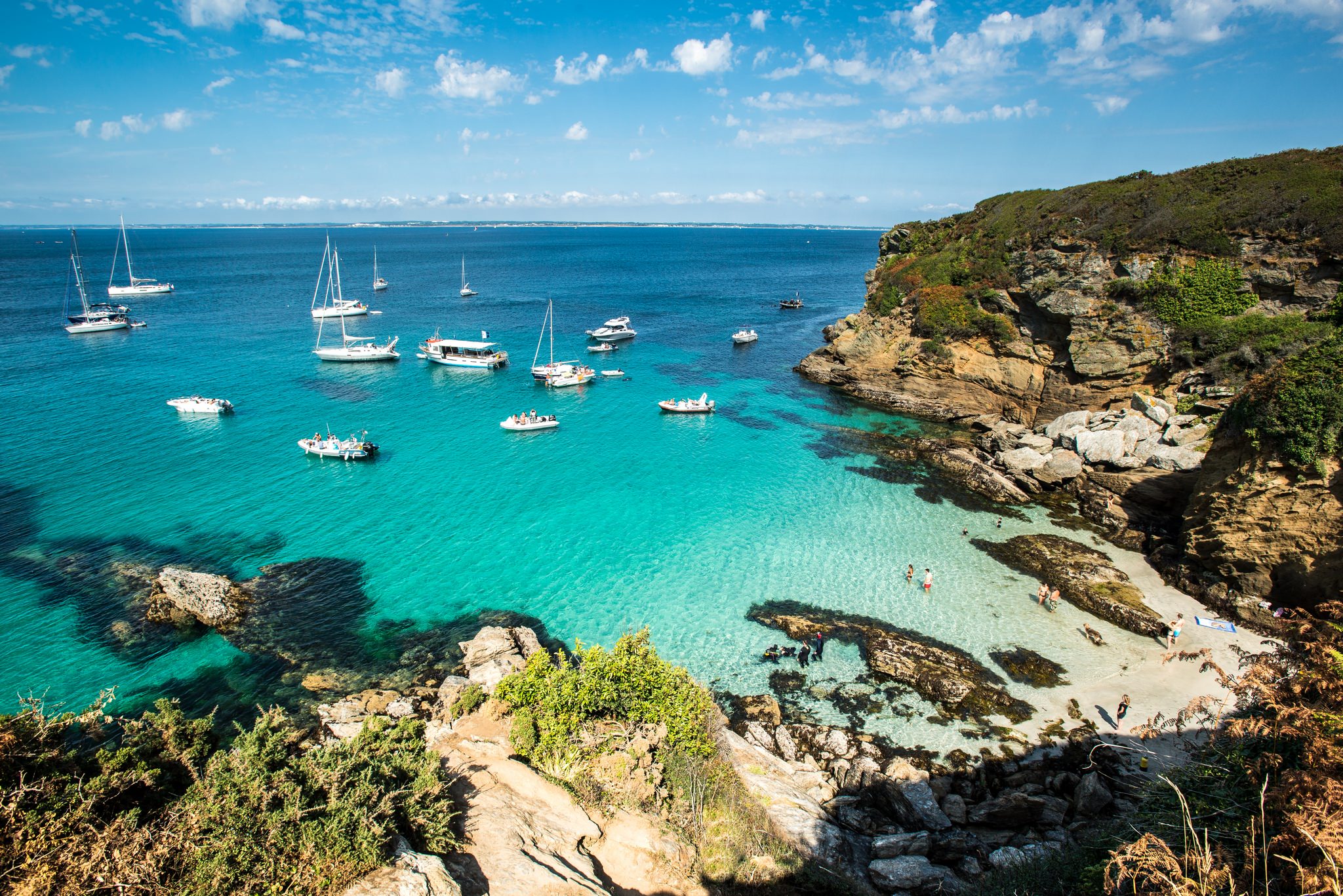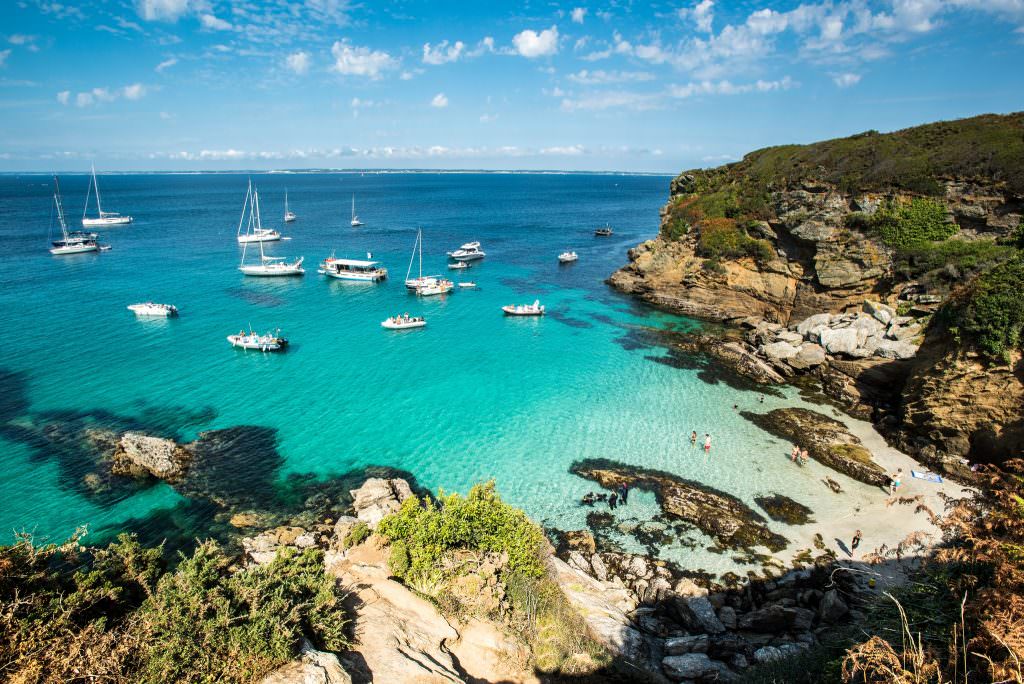 From 1979 to 1989, the 3 editions of the Lorient-Les Bermudes Lorient transatlantic race (double-handed sailing) were great successes.
The first edition was marked by the fight in the bay of Lorient between Eric Tabarly and Marc Pajot on the PAUL RICARD foiler and Eugène Riguidel and Gilles Gahinet on VSD, who ultimately won 5 min and 42 s ahead of their rivals!
The adventure starts on land!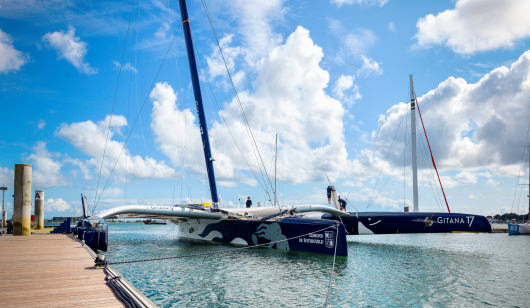 The Offshore racing centre in Lorient La Base
Developed over the last twenty years or so, the offshore racing centre is structured around nautical companies, sailing training, ocean racing teams, skippers, events and tourism in Lorient-La-Base with the Eric Tabarly Sailing Museum and visits to the racing centre.
Discover this unique place in France and take a walk down the pontoons to admire the racing yachts, from the most modest to the latest generation Ultims yachts. The Sailing Museum offers a guided tour of the pontoons, to discover all the actors and latest news in ocean racing.
Eric Tabarly Sailing Museum
in Lorient La Base
The Eric Tabarly Sailing Museum offers an interactive visit for young and old, to discover sailing and how Eric Tabarly contributed to the development of ocean racing and yachting. You can also go out on a sailboat for trip around the bay or discover several themed exhibitions. Get a taste for adventure in just a couple of hours! The Sailing Museum also has a space specially dedicated to children aged 3 to 6, for an interactive discovery of the world of the sea.
A unique sailing playground accessible from Lorient Bretagne Sud!

Rent a boat in Lorient Bretagne Sud
In Lorient Bretagne Sud, you can rent a sailboat and sail freely (or with a professional skipper if you wish).  Several professionals offer a range of yachts, from monohulls to catamarans. Renting a yacht will enable you to discover the whole of South Brittany, with its emblematic rias and ports, Lorient, Concarneau, Quiberon, Port du Crouesty, Vannes…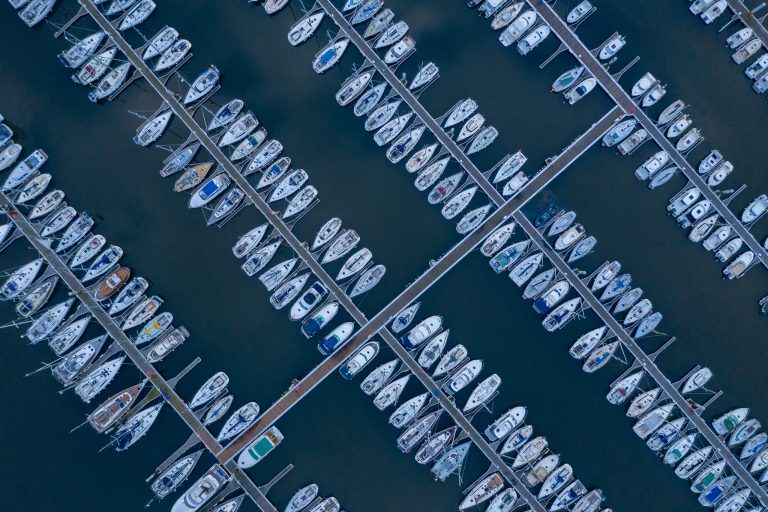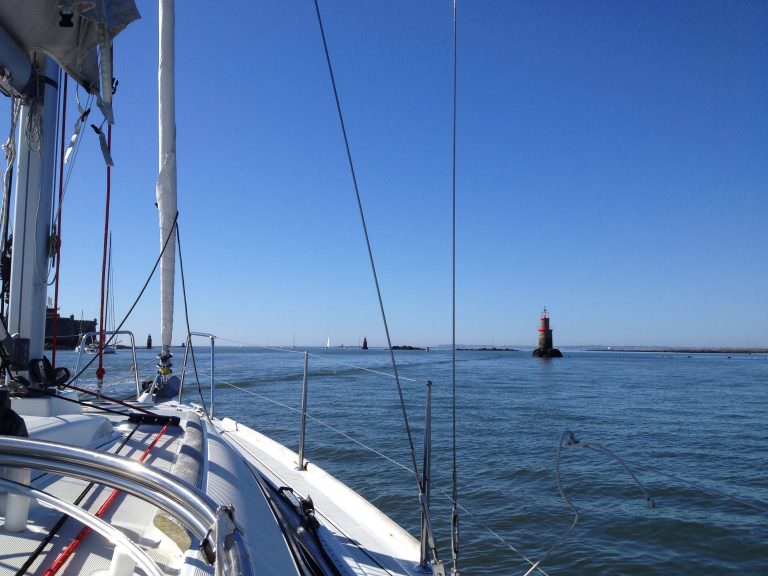 A sailboat ride, an excursion by boat
If you simply wish to discover sailing on a beautiful boat trip, the professionals of Lorient Bretagne Sud offer day trips, half-day trips.
You can also enjoy the sunset aboard a sailboat or a catamaran, or even an antique sailboat.
Lorient Bretagne Sud, a stopover not to be missed
Accessible all hours of the day and night, the Marinas in Lorient Bretagne Sud offer berths. They also provide all the services you need to make your stay a success: comfortable sanitary facilities, restaurants, shops nearby …
From your base, you can discover the unexpected riches of Lorient Bretagne Sud, plenty of visits and activities,  hiking and biking, or enjoy the beauties of the island of Groix.
Since the opening of  Kernevel marina in Larmor-plage, our accommodation capacity (sail and motorboats) has increased in line with the development of pleasure boating. Today, there are more than 4,000 floating berths to welcome boaters all year round or for stopovers.
The bay of Lorient counts no fewer than 5 marinas, Lorient-centre, Larmor-Plage, Port-Louis, Gâvres and Guidel managed by the company Sellor, and Locmiquélicmanaged by the Compagnie des Ports du Morbihan, plus the other ports in Lorient Bretagne Sud: Groix-Port Tudy and Hennebont.