Doëlan, picturesque port!
Are you looking for a postcard port? You'll find one, 35 km from Lorient, in Clohars-Carnoët, and its name is Doëlan!
Small coastal fishing boats, green and white striped lighthouse, white houses… Nestled in the river, between the oyster farming sites of Bélon and the river Laïta, the port of Doëlan is simply stunning. It is a jewel in the crown of South Brittany, which has often been painted and photographed, and continues to be so.
For the record, Doëlan was the location for the French television series Doc Martin (in the series, the port is called Port-Garrec!). This port is also known because Benoîte Groult, a feminist journalist and writer who died in 2016, had a second home here.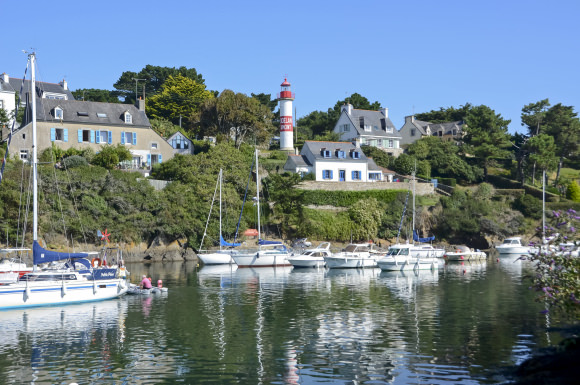 2 famous striped lighthouses: one green and white, one red and white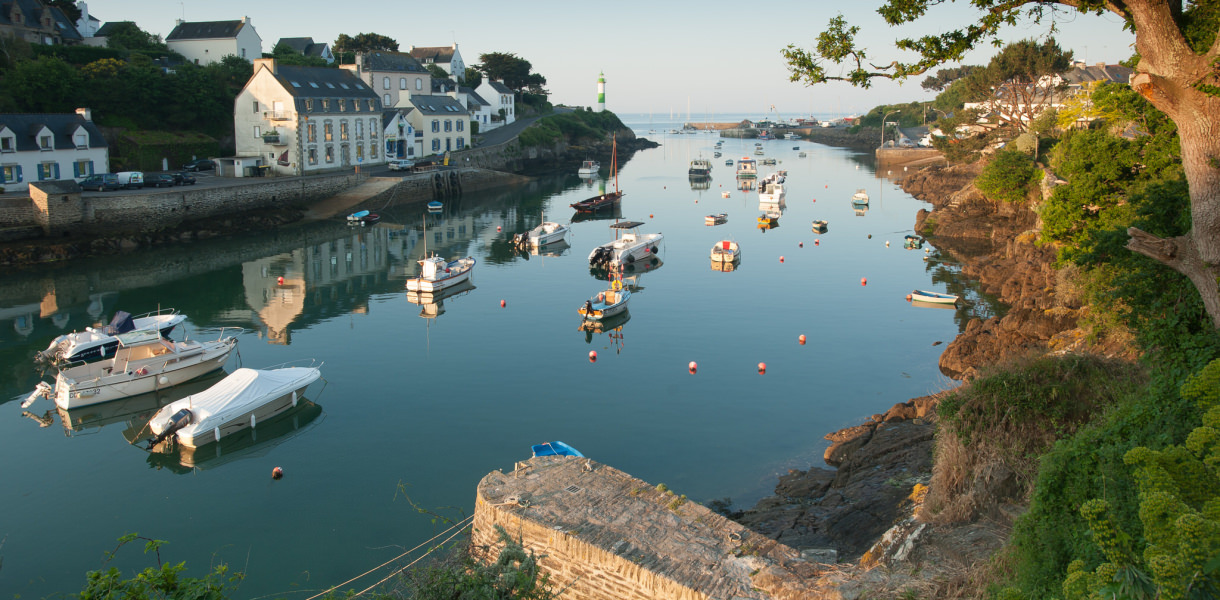 On the left bank, you see the famous white and green lighthouse of Doëlan, and you are next to the former Captain Cook cannery (pink building). This cannery still exists, but has moved to Clohars-Carnoët. The other striped lighthouse, the red and white one, is set back a bit in the greenery.
On the right bank is the port. Where you can buy fish directly from coastal fishermen in the late afternoon. Here a small artisanal fishery has survived, but the port saw a much more dynamic fishing economy in the 19th century. Also on the right bank of the port, you can enjoy a terrace for a drink, or have a meal in front of the houses with their stepped gardens.
From the right bank, you can walk to Le Pouldu (opposite Guidel), and enjoy its beaches (Bellangenêt, Kerou and Grands Sables), in the footsteps of the famous painter Gauguin. There is also a path running along the left bank.