Wandering Along the Blavet
Fancy a bit of cool? Take a trip along the Blavet on foot, by bicycle, on rollerblades…
Enjoy the tranquillity of the river by getting away from the ocean, the wind, and crowded beaches in high season!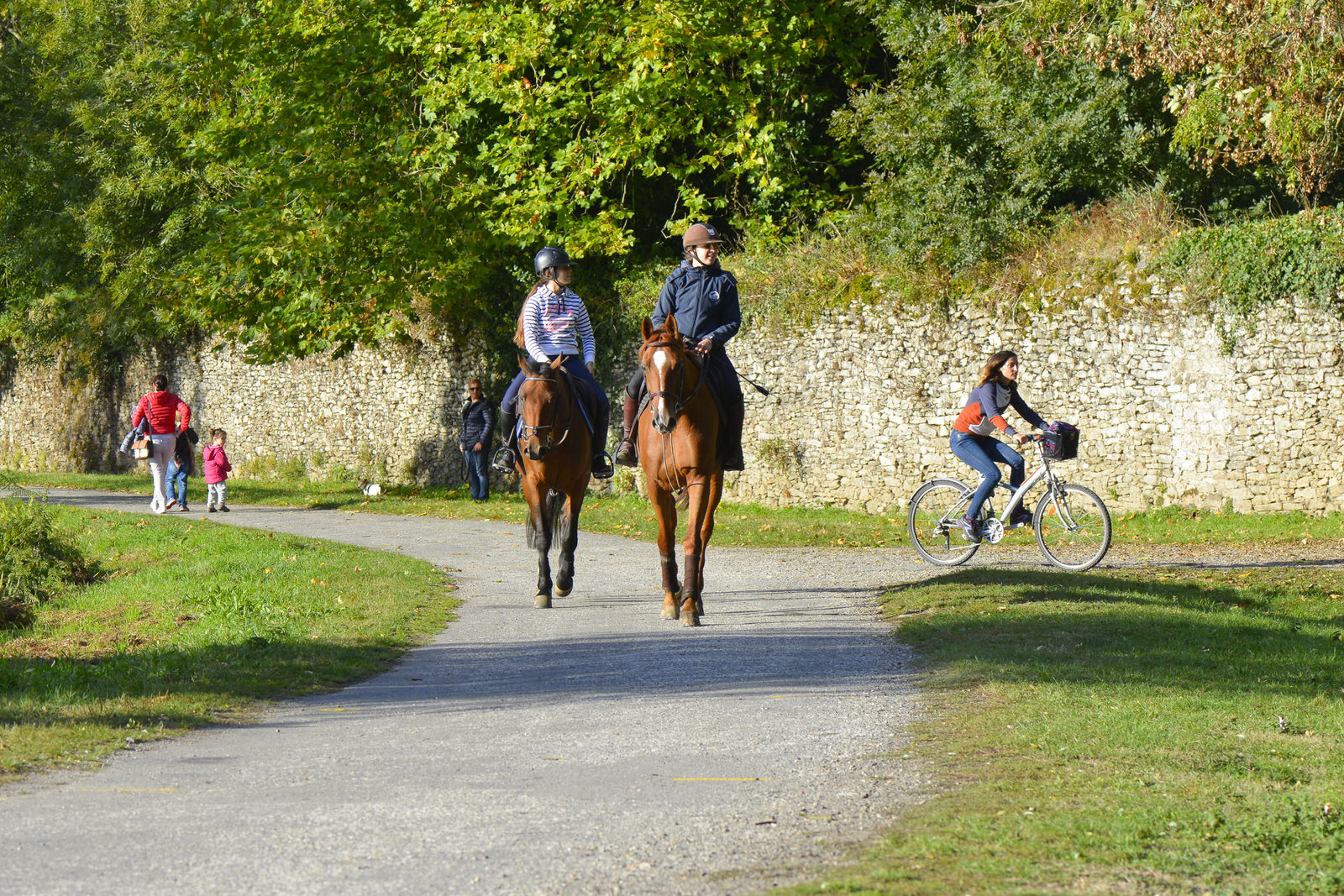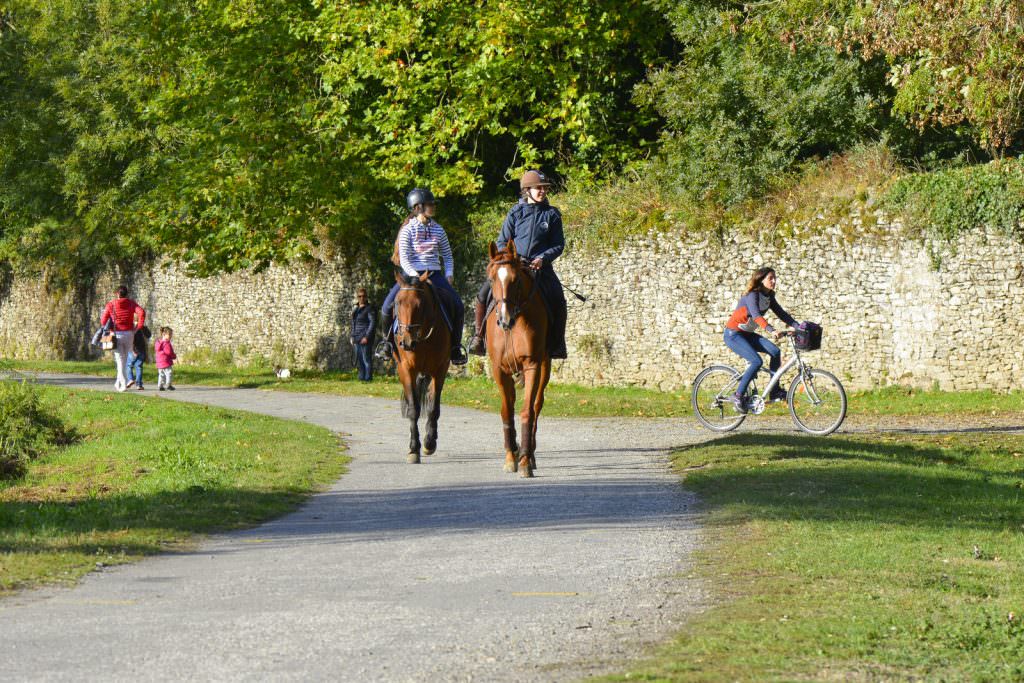 Peaceful walk or bike ride
Not a shadow of a vehicle on the horizon! From Hennebont to Pontivy, along the towpath, you can walk or ride in complete peace and quiet. 58 km of greenway to be discovered on almost flat ground. From Pontivy, you can even get to the Nantes to Brest Canal. Hike it over several days with a tent on the luggage rack or take a one-hour walk: it's up to you!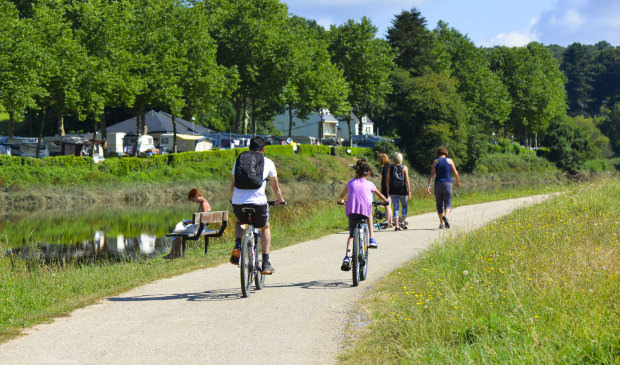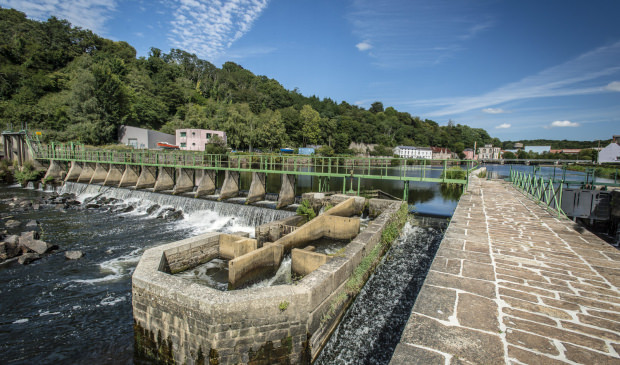 10 locks in the greater Lorient area
Along the river Blavet, nothing is monotonous, and everywhere is different. The towpath follows the meanders of the Blavet (contrary to the Nantes to Brest canal which is rather straight). There are 28 locks in all up to Pontivy (10 locks in the greater Lorient area). From the towpath, the view over the "Vallée verte" is very beautiful.
Some unusual stopover ideas!
In the Historic town of Hennebont, enjoy the Bergerie below the National Stud for picnic or have a drink at the outdoor bar. Still in Hennebont, in Les Gorets, the Maison éclusière Au fil de l'eau organizes dances in the garden, and some evenings shows movies on the barge Korriganez (where you can also sleep or eat!). At the lock and dam in Lochrist, you can go kayak or canoeing at the white water park (with conveyor belt to cross the dam).

Fancy a freshwater swim? Take a dip at Minazen in Languidic or Quistinic, where there is a small beach at the foot of the lock. An open-air terrace for dancing is great for a drink or an ice cream.
Remember, you can also navigate on the Blavet: by boat, kayak, canoe, and even stand-up paddle. Not to mention angling!