Crepes and galettes in Lorient Bretagne Sud
The ultimate specialty...
All right, let's put an end to the controversy once and for all! In Brittany, we eat crepes, whether they are made from wheat flour or buckwheat flour, whether they are sweet or savoury. But for a rule to be valid, there must be one exception. In the Gallo country (mainly in the department of Ille-et-Vilaine), the term "galette" is used when it is combined with sausage. There, the word crepe only refers to the sweet version.
In Lorient Bretagne Sud, there are plenty of creperies to treat yourself and test various recipes and fillings!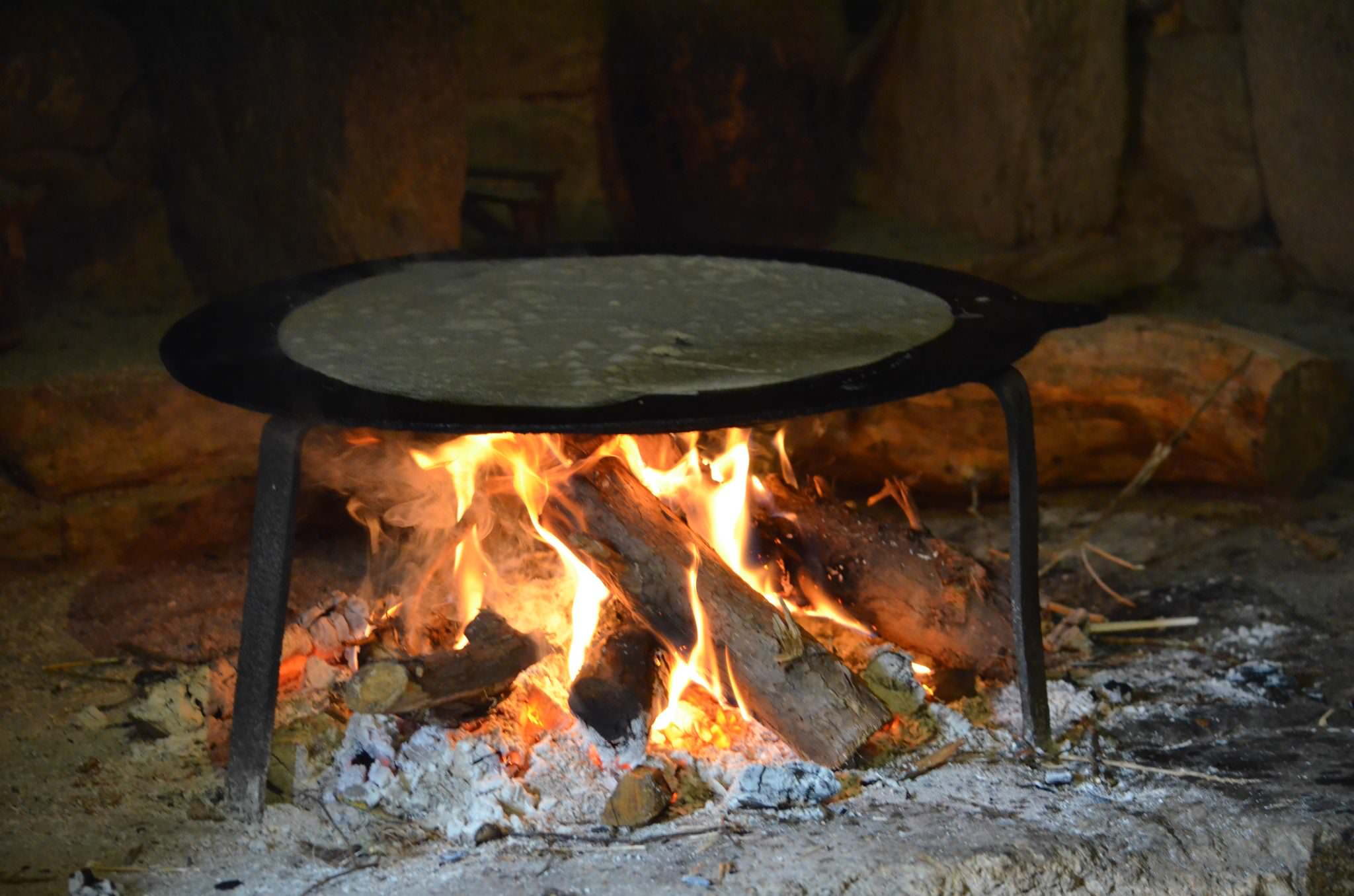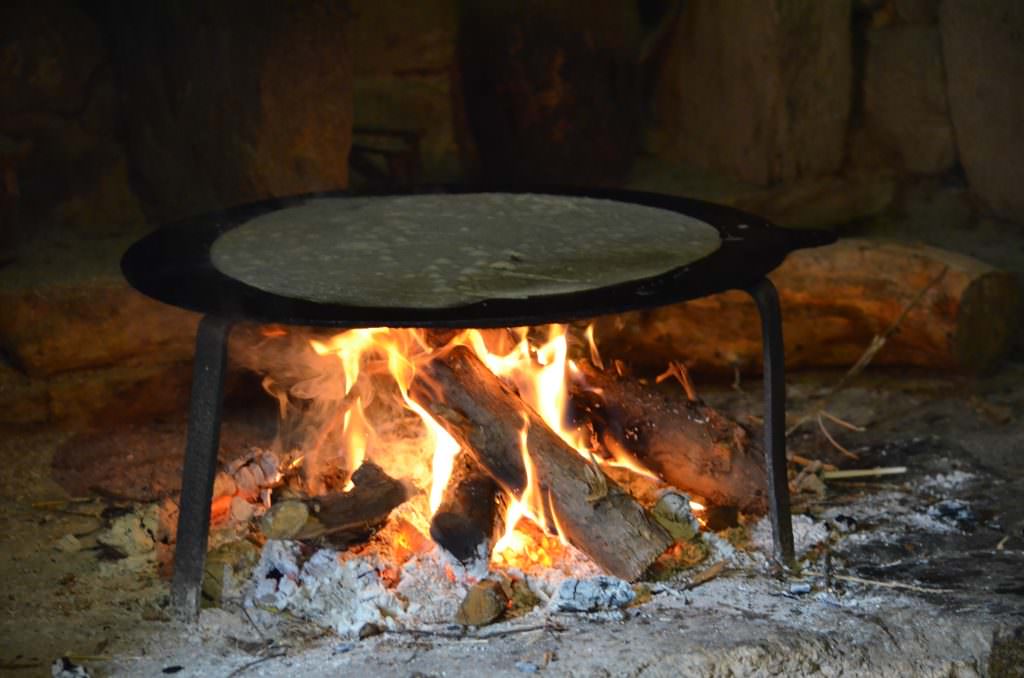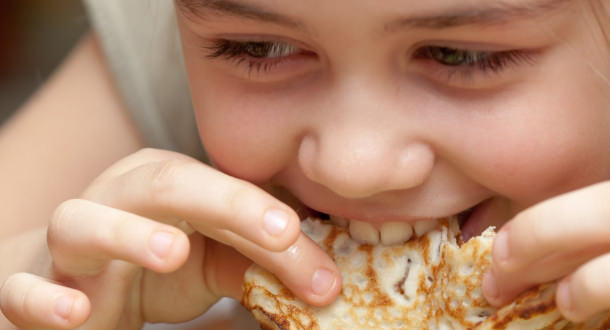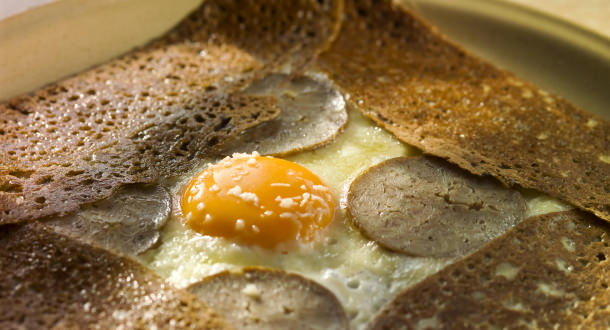 Put the flour in a bowl and make a well in the centre. Add the salt and the egg, then mix, gently folding in the flour. Add milk little by little until the flour is completely incorporated into the mixture.
At this stage, you will have a thick batter that is soft enough to beat.
And that's the secret of good crepes, you have to beat the batter long enough (5-6 min). Then add the water mixing until you get the right consistency. In Brittany, it is said that the batter is perfect when you pour out a ladle, there are 2 strands of batter under the ladle.
Let the batter rest for 20 minutes and then make your crepes.
To make thin crepes in a frying pan, simply put a ladleful of batter into a very hot pan (oiled with a paper towel). Quickly move the pan around with a good twist of the wrist to cover it with batter and immediately discard the excess back into the bowl!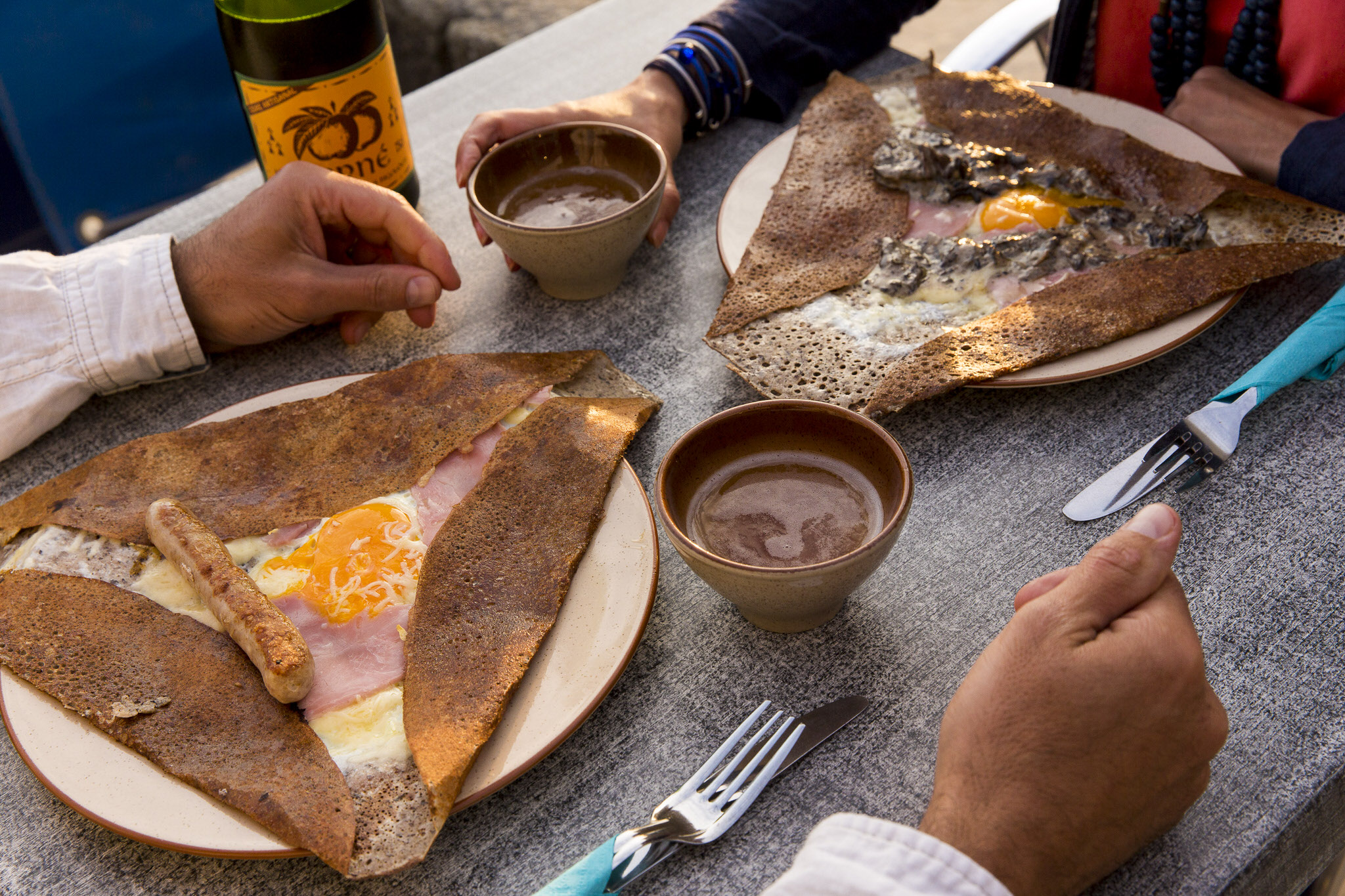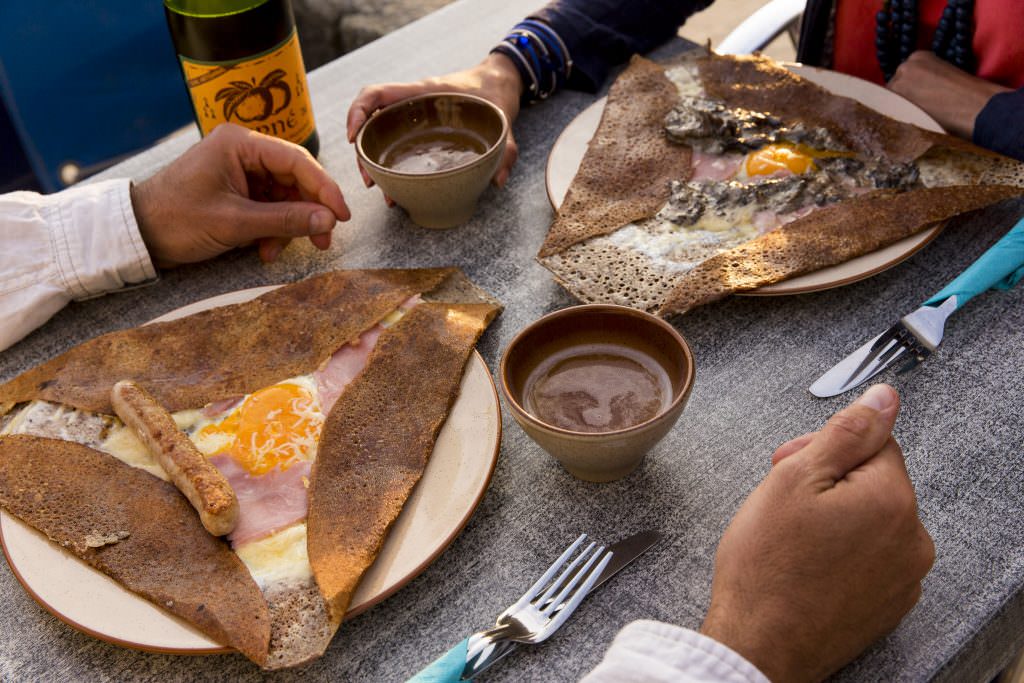 300 g buckwheat flour

1 egg

1 good pinch of salt

Milk

Water
Mix the flour and sugar in a large bowl. In another bowl, whisk the milk with the eggs, liquid vanilla (or rum) and the melted butter. Gradually stir this liquid into the dry ingredients, stirring constantly to remove any lumps. The batter must be very smooth. If necessary, put it in the blender. Let stand for one hour at room temperature. After this resting time, if the batter seems too thick, loosen it with a little water.
Heat a large, lightly oiled skillet over a medium heat. Pour a small ladle of batter, making sure that the crepe is not too thick. As soon as the first side is golden brown (about 30 seconds), flip it over. Cook on the other side and set aside on a plate.
While you finish cooking all your crepes, cover them with a dome or a clean tea towel. By preventing moisture from escaping, they will remain nice and soft.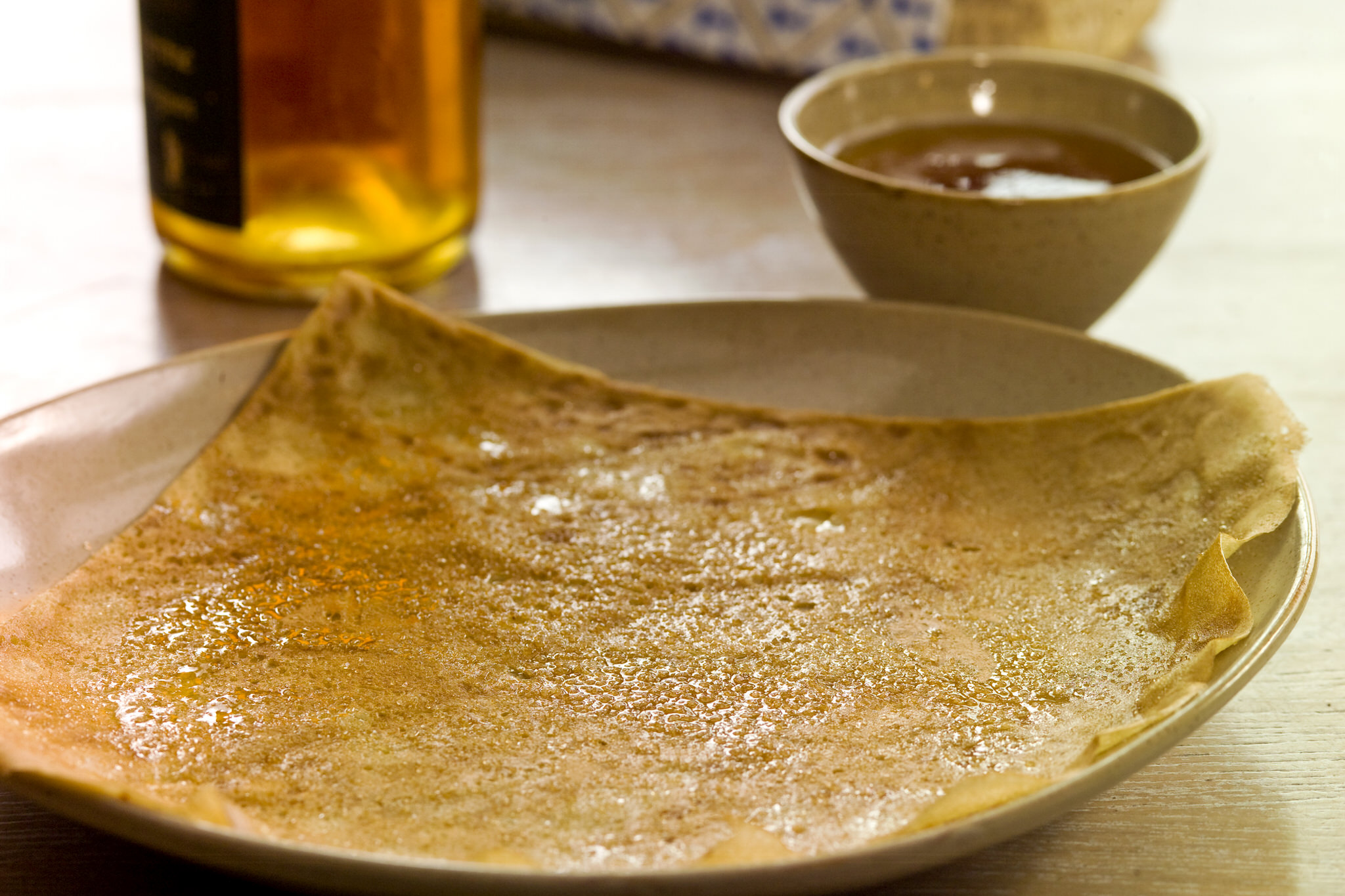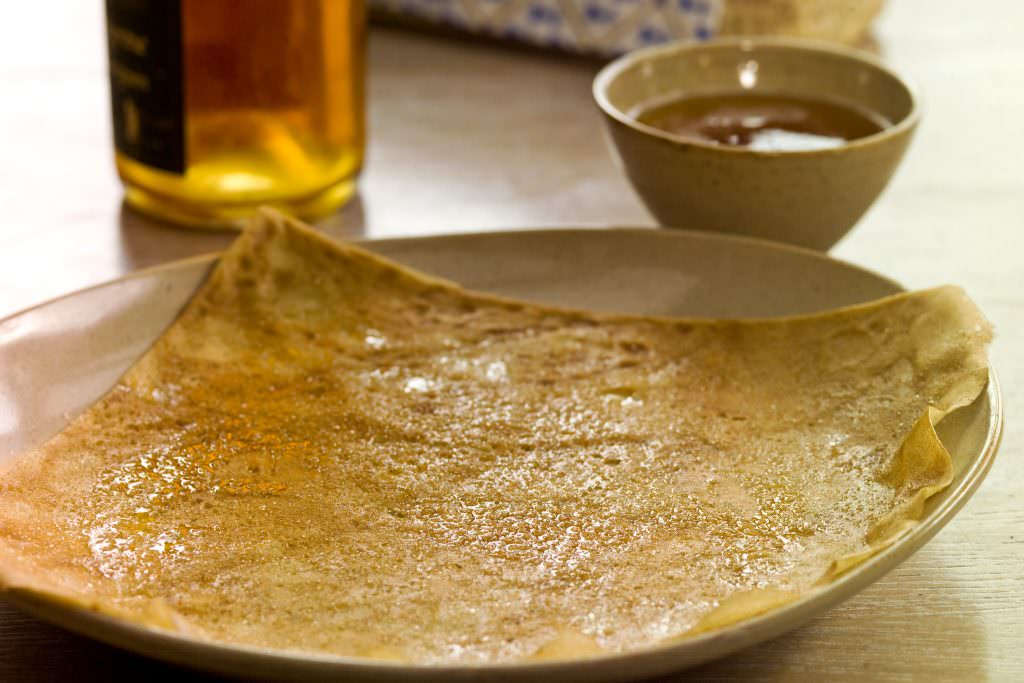 1/2 L of whole milk

4 eggs

25 g melted butter

250 g wheat flour

2 tablespoons of sugar

2 teaspoons of vanilla extract or 1 tablespoon of rum

Some vegetable oil
To enjoy crepes prepared the old-fashioned way, over a wood fire, we recommend a visit to the Village of Poul Fetan. You'll come back an expert! More traditionally, here is a list of various crêperies in Lorient to enjoy!