Quiberon and its famous wild coastline, beaches and hamlets
The Quiberon Peninsula in the Morbihan, near Carnac, is a major tourist attraction in Brittany. There are no fewer than 19 beaches in the area.  This peninsula stretches 14 km out to sea, surrounded by the bustling Côte Sauvage, flower-filled moorland, and countless sandy coves nestled between the rocks and long sandy beaches. Penthièvre is a perfect example of this, as is the magnificent vast beach at the very heart of the renowned seaside resort of Quiberon.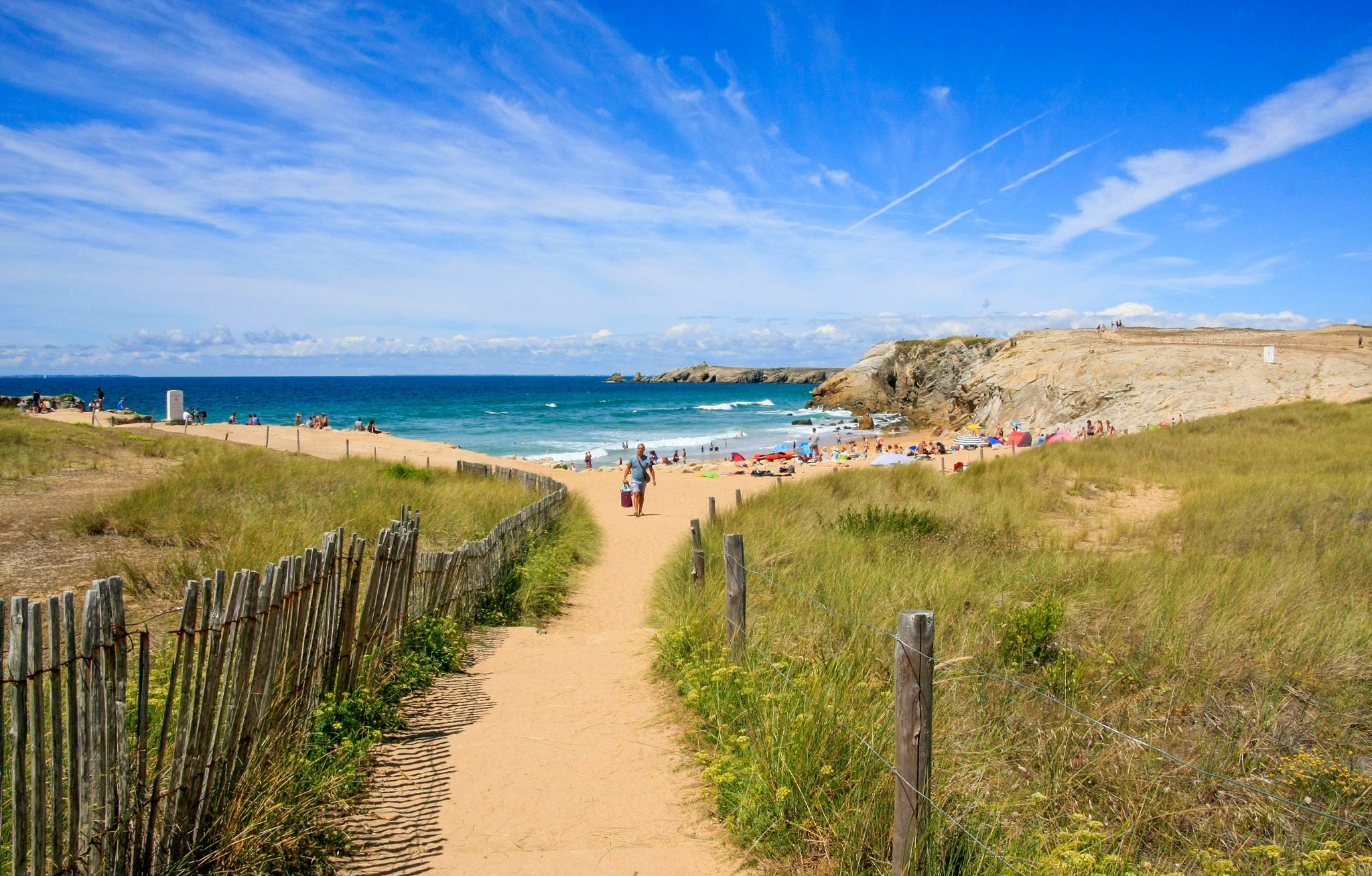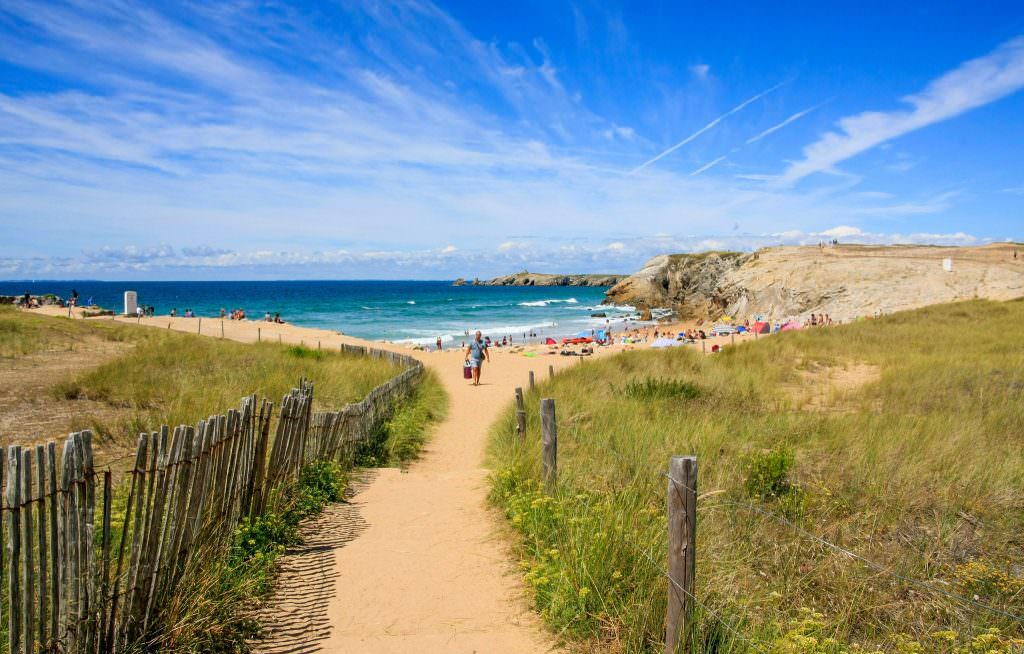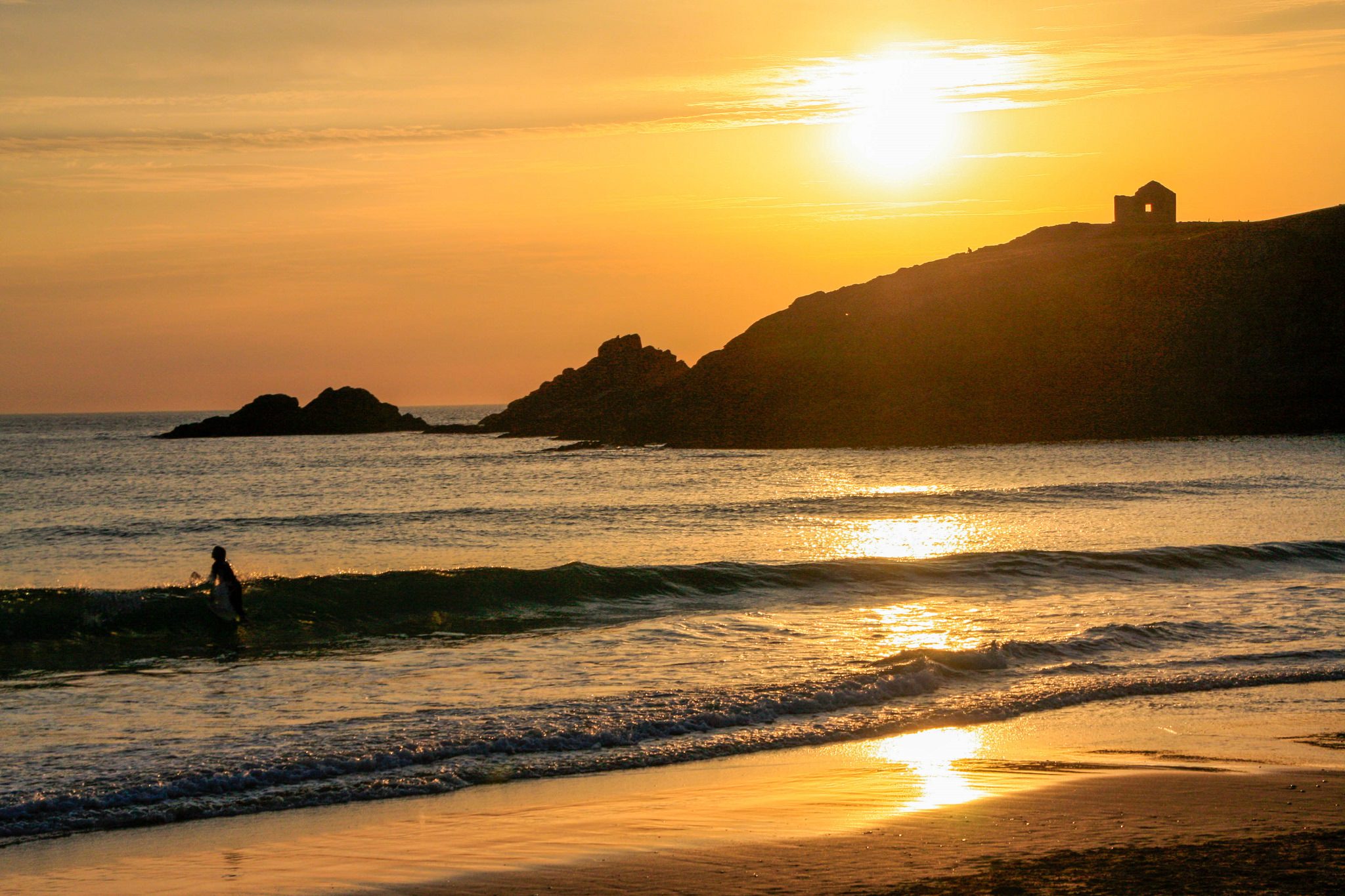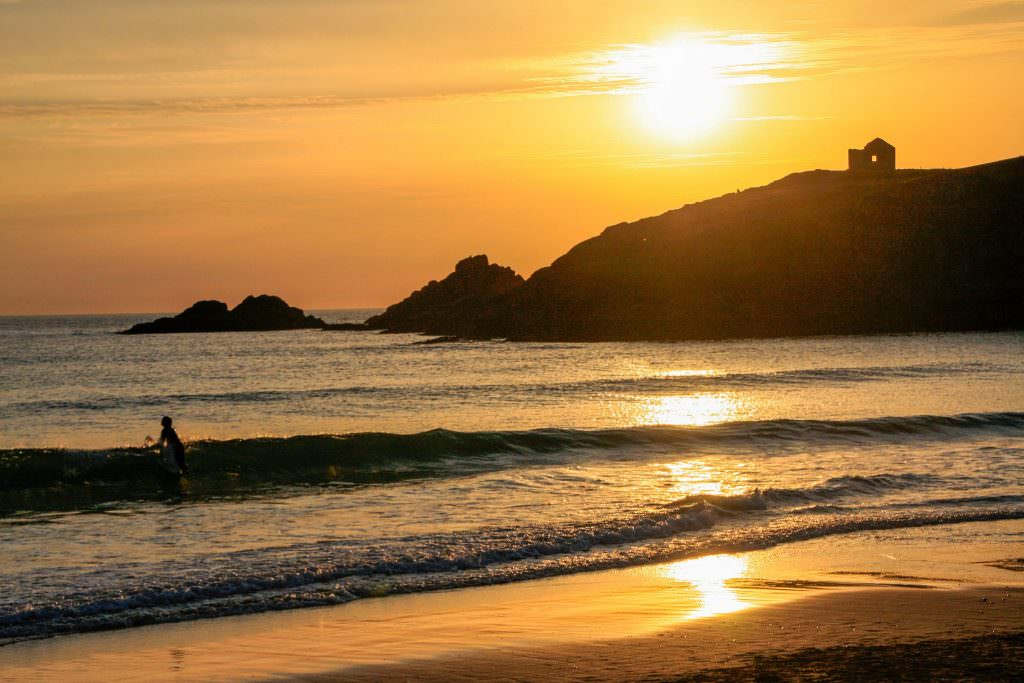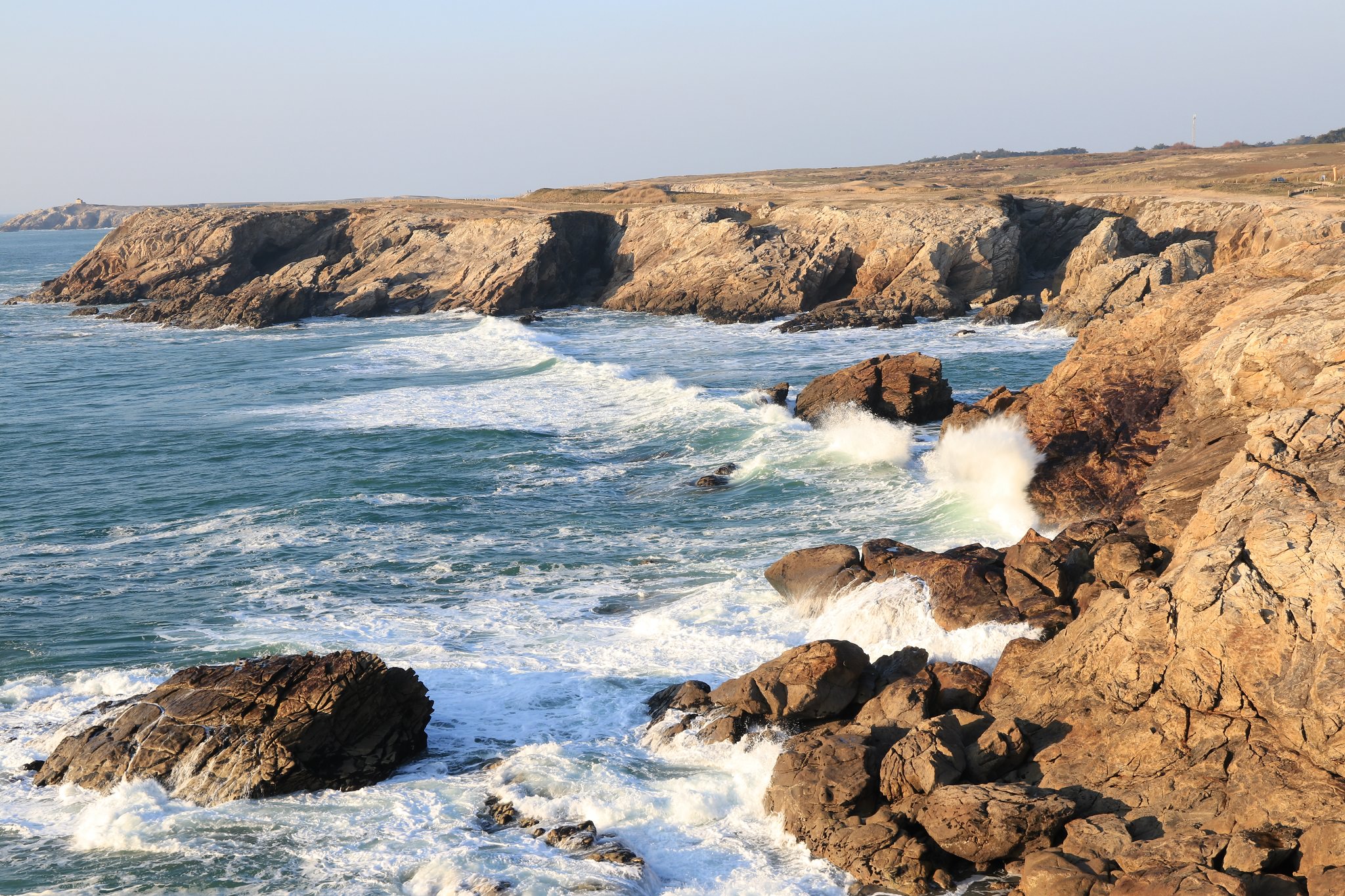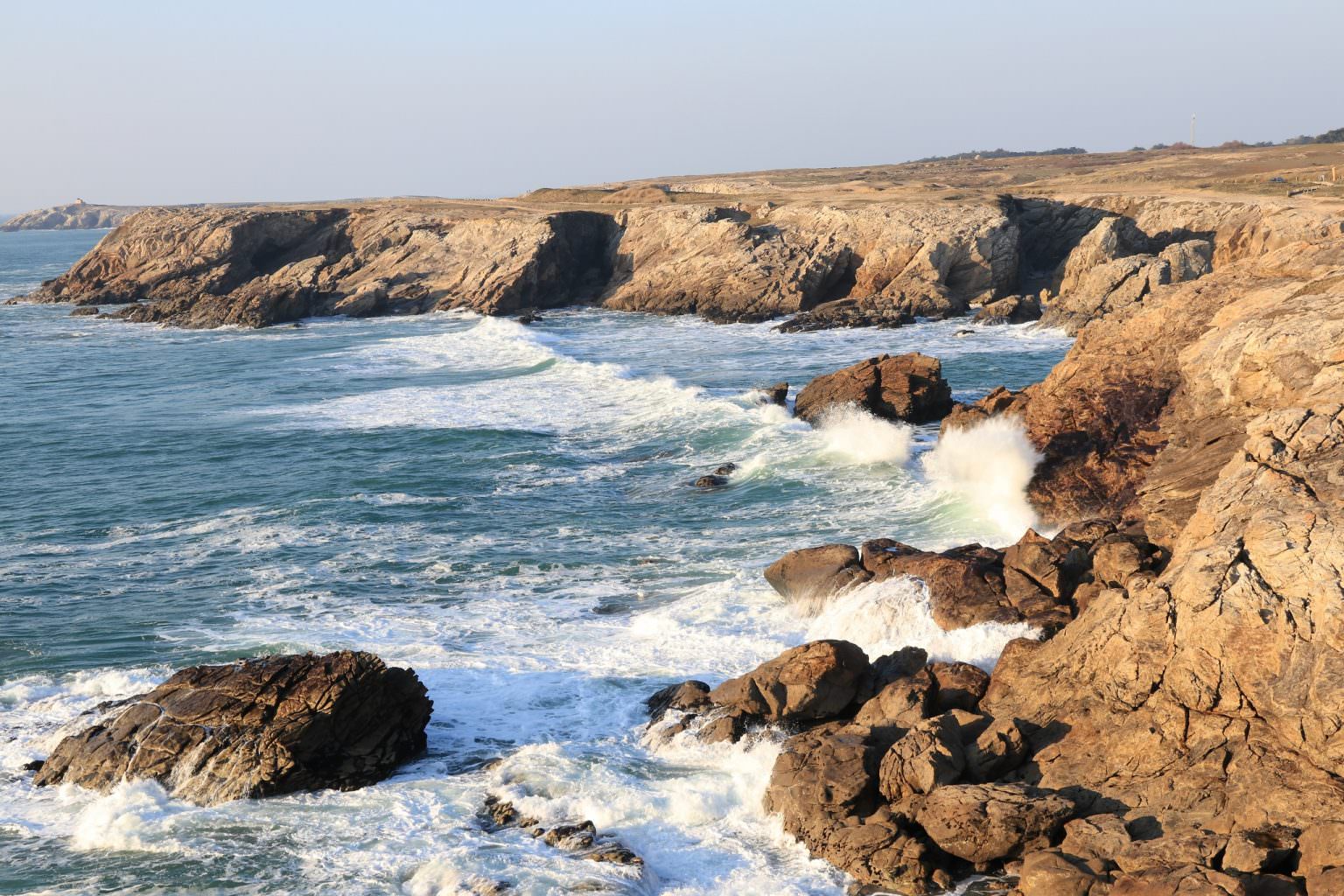 The Quiberon Peninsula, one of the jewels of southern Brittany with its famous and magnificent wild coastline, stretches over some 30 kilometres. The scenery between the two seas is truly breathtaking.  You can visit this extraordinary scenery on foot or by bike along the coastal paths. It's the ideal way to get away from it all and see a beautiful sunset. 
On the Côte Sauvage route, there are a number of megalithic sites as well as pretty, picturesque hamlets that are either on the water or not too far away.
For those who like to sunbathe on golden shores, the vast beach is the perfect place to relax. There are shops and restaurants all over the resort and near the beach. The beautiful villas in the area reflect its rich character. The famous casino stands at the end of the beach.
To the west, overlooking the sweeping waves of the Atlantic Ocean, Château Turpault marks the start of the Côte Sauvage.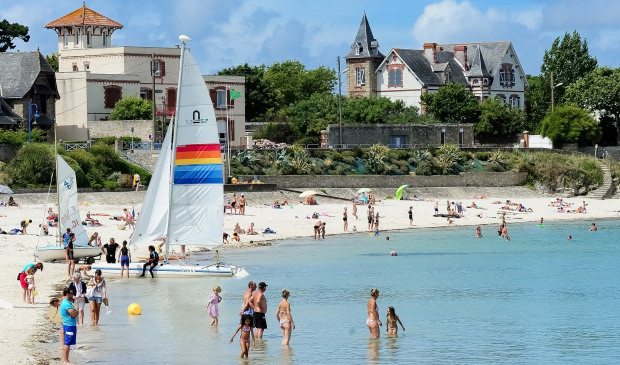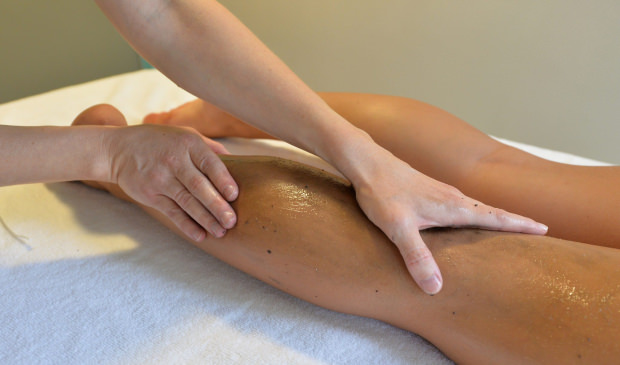 Just off the main beach, at the end of the peninsula facing the ocean, is the thalassotherapy centre with its two 5-star hotels. It's a reference in thalassotherapy in France and is sought after by famous clients.  This luminous spot, in perfect harmony with nature, is the ideal place to relax and enjoy the unique benefits of seawater.
Gâvres to Quiberon: the largest dune site in Brittany
This Grand Site de France is an immense arc of sand that stretches as far as the eye can see from Gâvres to Quiberon. From east to west, this vast and unique landscape of 35 km of wild oceanic dunes intermingles and disentangles into a gentle, undulating relief, curved by two rocky points.