Carnac: universal heritage, beach and wellness resort
Carnac, a seaside resort par excellence, is a multifaceted destination near Lorient Bretagne Sud, nestled between the Gulf of Morbihan and protected by the Quiberon Peninsula. It boasts several unique attractions in one place.
a beach and seaside resort
With over 2,000 hours of sunshine a year, this famous coastal resort is at once traditional, chic and elegant. 
It is a perfect blend of chic villas on the edge of pine forests, beaches and a coastline scalloped with capes and gentle coves and is particularly popular with families; Carnac's 5 beaches are much appreciated for their famous fine sand and gentle slopes. It's the perfect place to destress and unwind.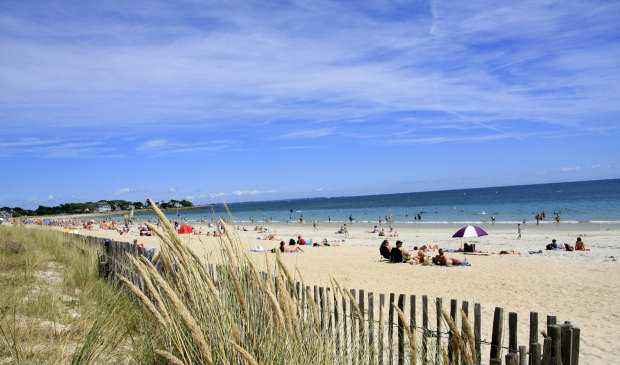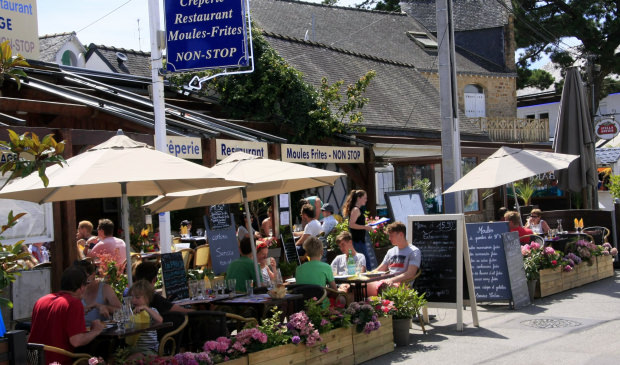 Far from the hustle and bustle of the seaside, Carnac town is a haven of peace (except on market days!)   Stroll through the narrow lanes, visit the Eglise Saint-Cornély and its remarkable openwork baldachin, or treat yourself to lunch or a spot of retail therapy.
The 7000-year-old megalithic site of Carnac is a major European prehistoric site.
The world-famous 3,000 menhirs rise up from the moors. They are spread out across 40 hectares and 4 km in length, and are organised in an orderly fashion. Carnac is one of the most extraordinary concentrations of standing stones in the world.
 As such, the Carnac site is in the process of being listed as a UNESCO World Heritage Site.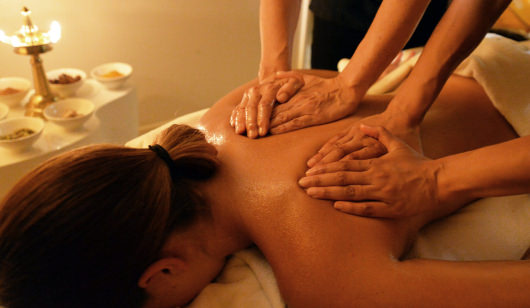 Salines and the Thalasso therapy centre
Once again, far from the hustle and bustle of summer visitors, the Salines is a restful, wild area which is home to many types of birds. It is a testament to the past, when Carnac-plage, before its creation in 1903, was only a lagoon, which was partially transformed into salt marshes.
For a relaxing seaside stay, why not try our 100% organic thalassotherapy and marine spa in an unspoilt environment? Take the plunge for your well-being!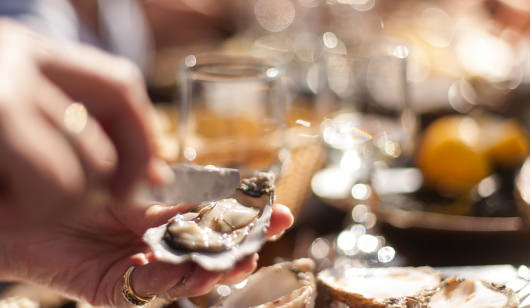 Another traditional spot, another atmosphere: Anse du Pô, named after the old port, is home to around thirty oyster farmers. This tradition has been passed down through generations. Once again, the seascape will take your breath away. It's the perfect spot to enjoy the sea view, to taste delicious oysters with a nutty taste and to watch the sunset.
Alternatively, walk along the GR®34 from the entrance of the Anse du Pô on the Saint-Colomban side to the old port of the Pô to appreciate the area's natural beauty.